Kanye West's Discography: Ranked
Kanye West. Everyone knows the name and the shoes, but not everyone is too familiar with his music. Often kids view him as old or out of touch. While he may not bring the same energy as some of the younger artists in the game right now, he makes up for it in sheer skill. Putting his controversies aside, Kanye is an incredible person and possibly the best artist of all time. He has had an enormous influence in hip hop over the past decade and has brought us countless stars like Kid Cudi, Big Sean, Pusha T and more. That being said, this ranking is based almost entirely on my opinion. Everyone may not agree with my rankings and that is totally okay because music is subjective. I will only be ranking his solo works because his collaborative projects would be judged too much on his partner. I also will refrain from ranking unreleased and unheard of works, only studio albums on Spotify. Without further ado, lets begin:
9. Jesus is King (2019)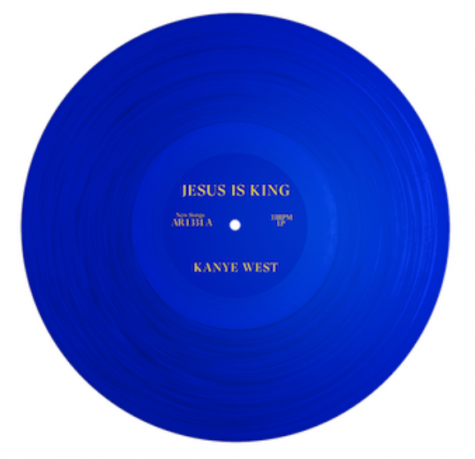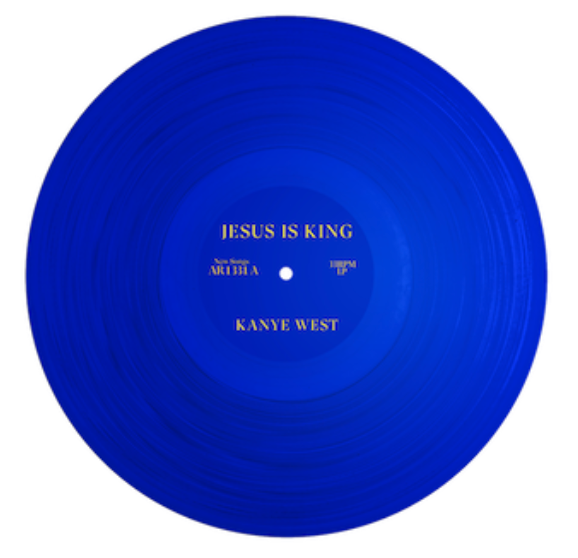 To be honest I'm sure you all saw this one coming. I am far from the first person to rank this as his worst project and I won't be the last. While it is commendable that Kanye has become devoted to being a better person, it seems as if that was his only focus with this project. It has some decent songs such as "Follow God" and "On God", but songs like "Closed On Sunday" with the iconic "You my Chick-Fil-A" line made it hard to take anything seriously. Overall this is by far Kanye's worst, but even Kanye's worst is better than some artist's best, which only speaks to his skill.
8. Graduation (2007)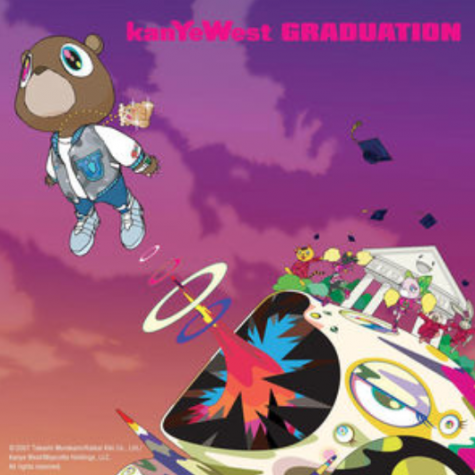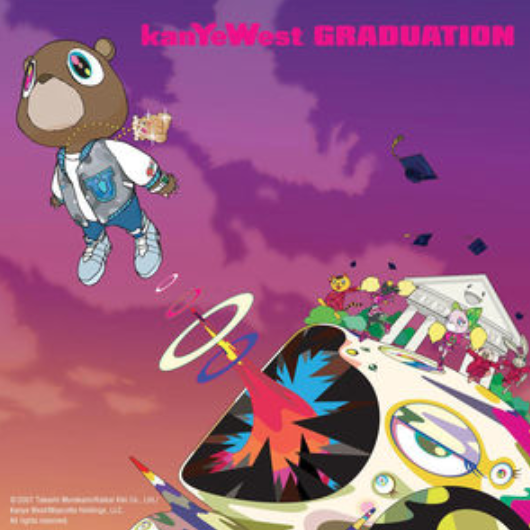 I'm sure that many people are surprised to see Graduation so low on this list. To be honest i've always found this project severely overrated and not on par with his previous works. Songs like "Stronger" and "Flashing Lights" earned him mainstream popularity and recognition but this album just feels weak. Little stands out to me and I feel as if it is lacking something. Maybe it's the absence of the narrator he used on The College Dropout or Late Registration. No matter what it is, this project just didn't sit with me as well as the other ones on this list.
7. 808's and Heartbreak (2008)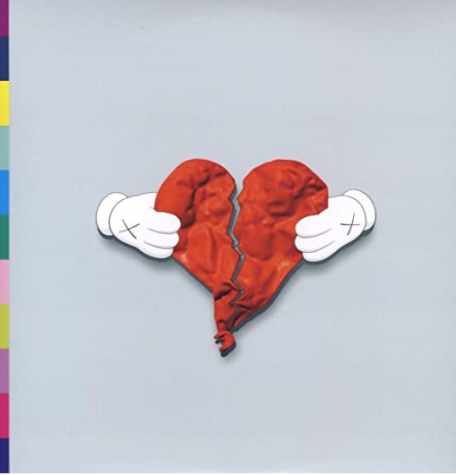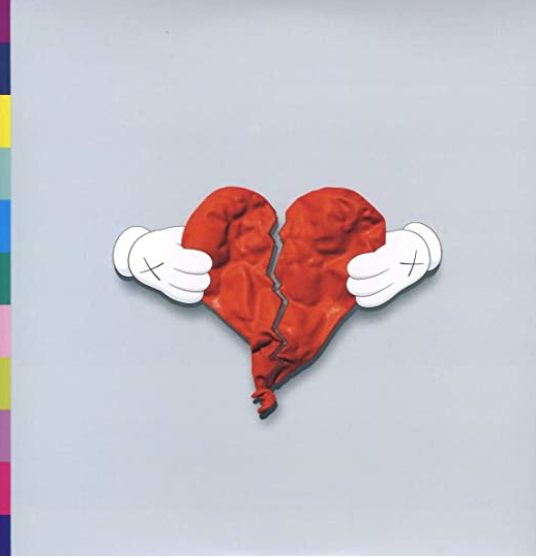 Similar to Jesus Is King, I'm sure not many people are surprised to see 808's this low. While it may be 7th that does not make it bad under any circumstances. I consider this album very close to top tier, however his other projects simply outshine it. One thing that none of the other projects can compare to is 808's influence. Kanye was one of the first artists to explore such heavy synth and auto tune and he set the stage for the next decade of artists using auto tune. This combined with his sad narrative after the passing away of his mother led to a very emotional yet great album. Once again however, it is simply outclassed.
6. Ye (2018)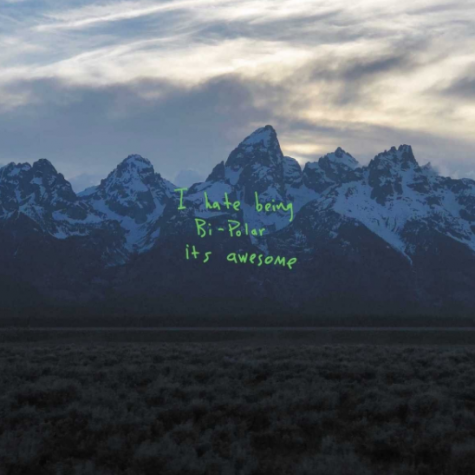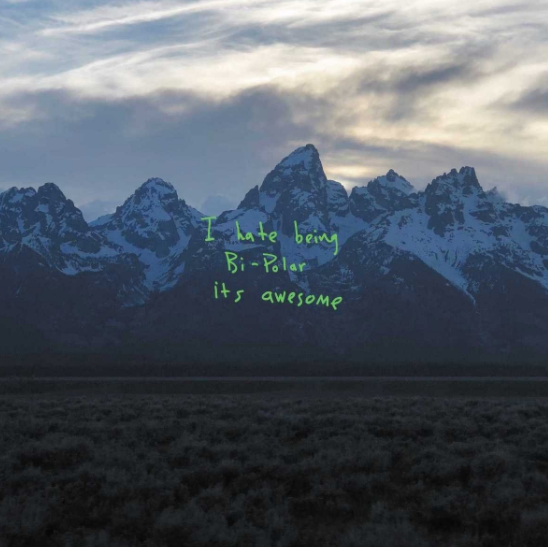 In my opinion Ye is criminally underrated, written and recorded at his ranch in Wyoming, this reflective 7 track project was released with a number of other collaborative projects such as Kids See Ghosts and Daytona. This album sees a lot of self awareness from Kanye, reflecting on his illness and how he's treated people in the past. The mix of songs like "Yikes" and "Violent Crimes" represents his bi-polar depression. This excellent narrative combined with the beautiful outro of "Ghost Town" made this a great album.
5. My Beautiful Dark Twisted Fantasy (2010)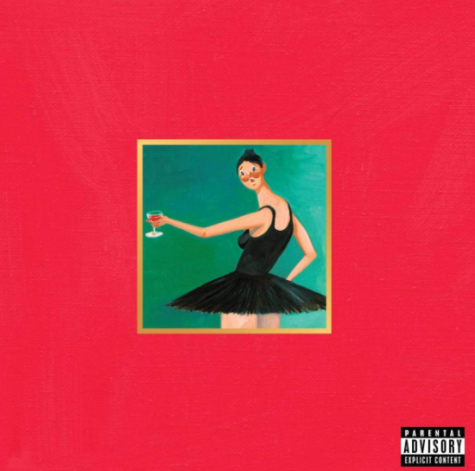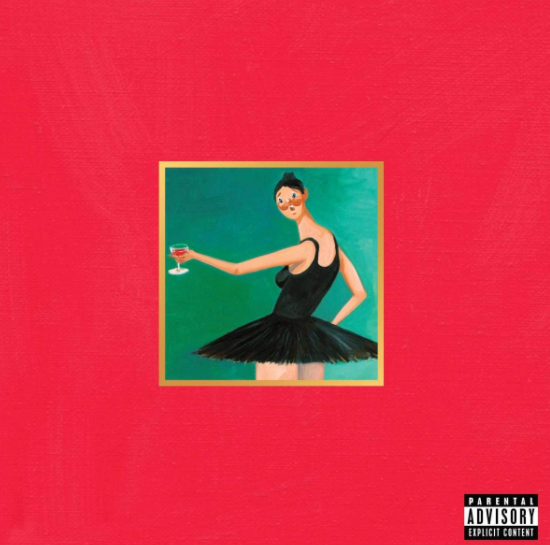 I am totally prepared for people to wholeheartedly disagree with me ranking this at number five, which is completely fair. While it is an ingenious project, with thousands of hours poured into it, I feel as if it is simply not good to listen to. This album is ranked this high for its artistic merit, made in Hawaii while the world was against Kanye for interrupting Taylor Swift's speech, this album has a backstory. Even so, it may have amazing songs like "Gorgeous", "Power", and "Runaway" but it simply doesn't have enough songs that I simply like to listen to.
4. The Life of Pablo (2016)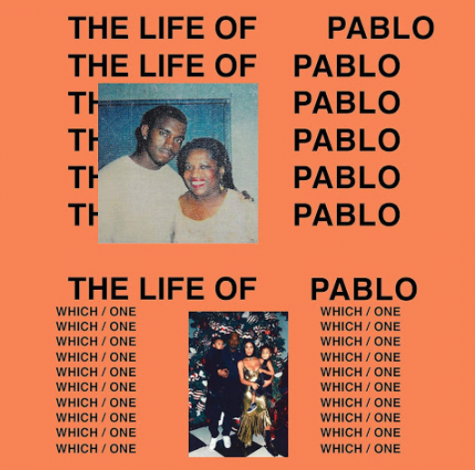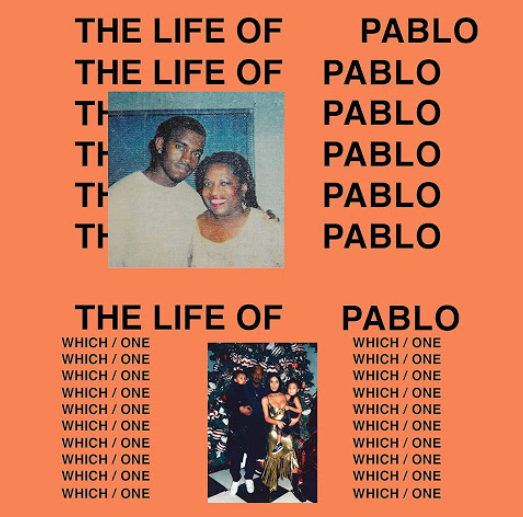 To be honest, I love this album. From "Father Stretch My Hands Pt.1" to "Famous" this album rarely misses. The narrative is about Kanye choosing a life of Fame, Family, or Christianity. It has a great run of features from artists like Kid Cudi, Chance the Rapper, Desiigner, Rihanna, Young Thug, Chris Brown and more. While this album can seem unfocussed at times, that is apart of what makes it so appealing. It may not have the backstory of some of the previous albums on this list, but it makes up for it sheerly in good songs.
3. Yeezus (2013)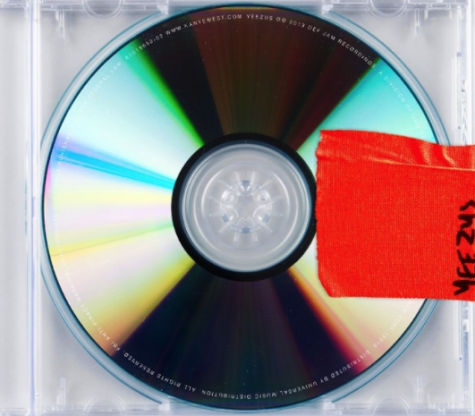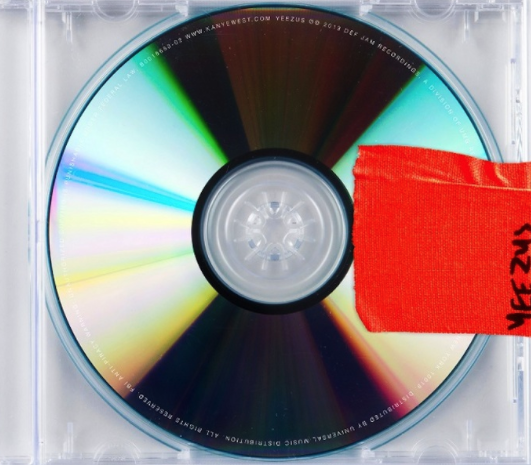 Yeezus is not an easy pill to swallow. With it's industrial sounds and harsh instrumentals it is not something that you always want to listen to. However, if you are feeling in the mood for Yeezus, it will never disappoint. It's narrative about Kanye's god complex is represented beautifully throughout these ten tracks and this truly is a masterpiece.
2. The College Dropout (2004)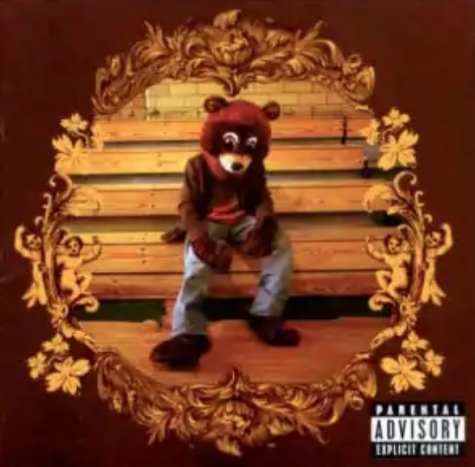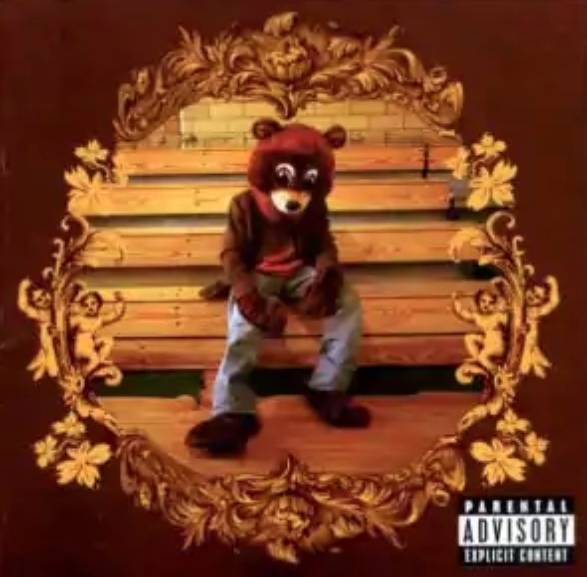 The combination of raw confidence and gusto combined with Kanye's next level production on this project is what makes this album so perfect. This was Kanye's very first studio album yet he came onto the scene like he's been running the rap game for years. I also greatly enjoyed the narration on this album which made it feel like it had a specific direction and purpose. His sampling of other artists and songs mixed incredibly well with his rapping and overall made this a very enjoyable project.
1. Late Registration (2005)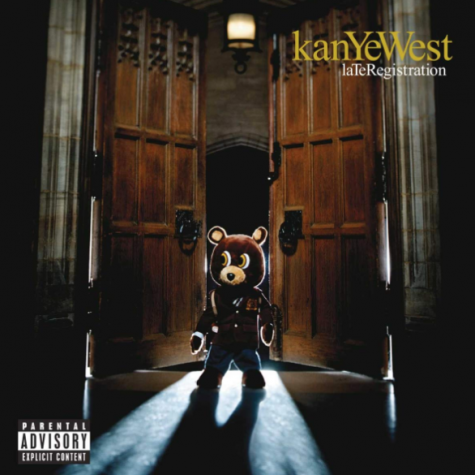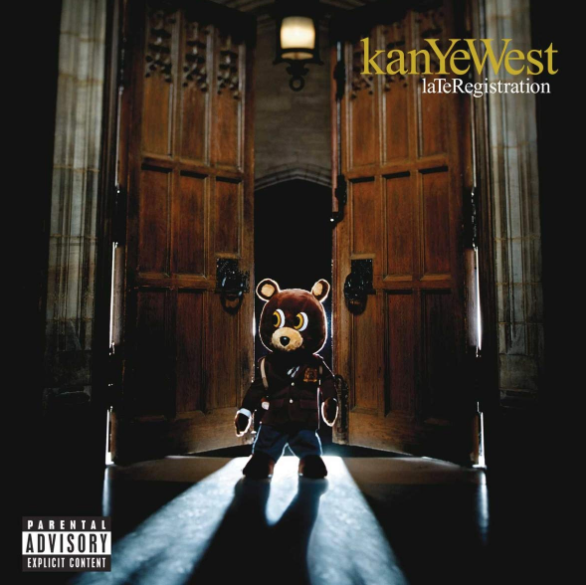 Late registration is amazing for all the reasons The College Dropout is and more. The incredible production, narrative, and features led to making an amazing album. He still holds the confidence he held on The College Dropout while simultaneously lowering the arrogance. With countless classics from this album including "Touch the Sky", "Gold Digger", and "Diamonds from Sierra Leone", this project doesn't miss.
Now that I've ranked all of these albums, what do you think? What did I overrate? Underrate? You can tell me at [email protected]
About the Contributor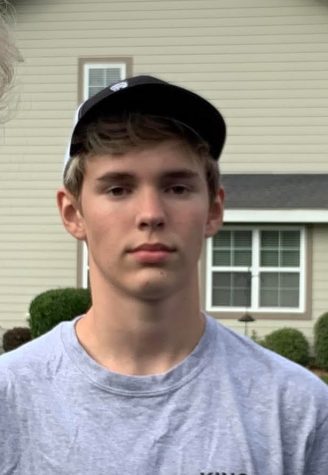 M. Honaker, Staff Writer
Matthew is a freshmen at Green Level born and raised in Cary, NC. He enjoys listening to music, swimming, and hanging out with friends. He follows all...