Ecuador Election
On a busy street in Quito, Ecuador, masked citizens line up in front of a polling site, standing 6 feet apart. Like many nations across the world, Ecuador has been hit hard by the pandemic, and relief is urgently needed. However, COVID cannot detract them from the important undertaking of political change they have before them. It will determine the country's future for the next four years, and the well-being of the Ecuadorian people hinges on the civic duty placed before them.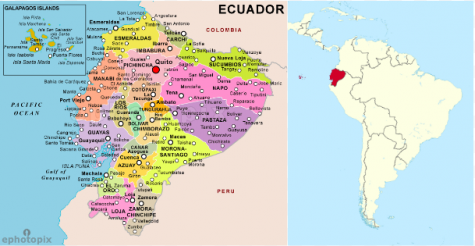 On February 7, Ecuador held presidential elections. In a democratic move for a country marred by political tension, incumbent president Lenín Moreno announced he would voluntarily step down once his first term expired, opening the field for several opposition and minor parties to obtain the presidency. 16 candidates have officially registered, with three contenders emerging as front runners; Andrés Arauz of the Union for Hope, Guillermo Lasso of the Creating Opportunities party, Yaku Pérez of the Pachakutik Party. While the three candidates have radically different views and have frequently conflicted with each other throughout the course of the election, they agree on the common theme that change is desperately needed in the country's highest office.
The grievances of the candidates originated during the course of Moreno's presidency. In 2017, when Moreno launched his presidential campaign, he was initially a popular figure. He promised to continue the legacy of the then-outgoing president, Rafael Correa, who, despite allegations of corruption and authoritarianism, enjoyed support for his populist agenda while in office. However, Moreno failed to deliver on his promises to grow the country, taking a hard ideological right-turn from his predecessor. During his presidency, he expanded private oil drilling into the Amazon, alienating much of the indigenous population. His administration also oversaw sluggish economic growth, leading to large increases in unemployment and poverty rates. Such trends were compounded even more during the pandemic; the austerity measures (a form of debt relief where a government reduces spending on government programs) the government was forced to pursue as part of an International Monetary Fund (IMF) relief program limited the capability of Ecuador to provide adequate economic and medical relief to citizens. As a result, Ecuador had one of the highest COVID death rates and one of the steepest GDP declines (-11%) of all countries affected by COVID. Solutions and change are desperately needed, but how will they be approached and executed?
The 3 major candidates all agree on a common theme of change, though their ideological approach to change differs. Andres Arauz has been described by observers as a Correa throwback; having served as a government minister during the final two years of the Correa presidency, many see him as a figure of revival and recovery, one who would deliver what Moreno failed to do during his administration. On the other side of the spectrum sits Guillermo Lasso, who hopes to distance the country from the left-leaning Pink Tide movement that galvanized Latin America in the previous decade. With Pink Tide governments, including that of Correa, being battered by allegations of corruption, a significant group of Ecuadorians have grown tired of establishment politicians. Lasso stands out to this group of anti-establishment citizens; with his right-leaning policies of opening up the country to foreign investment and reducing government debt, he offers a breath of fresh air to voters who have felt disenchanted by the performance of the previous administrations. Critical of both mainstream politicians is Yaku Pérez. As a leader of Ecuador's indigenous population, Pérez is running on a progressive platform of representation and empowerment. Over the past decade, many indigenous communities have felt marginalized and infringed on, as Ecuador drills deeper and deeper into the oil reserves of the Amazon to rescue its floundering economy. If elected, Pérez promises to find green alternatives to natural resource extraction. While it is not clear exactly what those alternatives will be, given that natural resources extraction make up the vast majority of Ecuador's GDP, it is clear Pérez has struck a chord with a significant portion of Ecuador's population.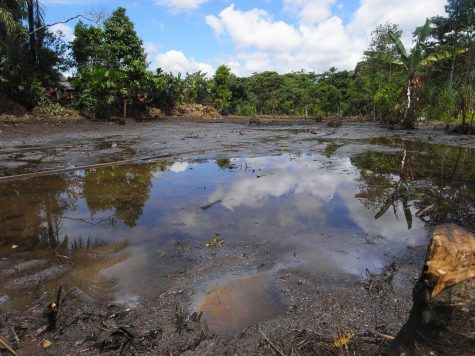 So how have the candidates performed at the polls? Ecuador's electoral system states that a candidate must get at least 50% of the popular vote or 40% with a 10% difference from the runner-up to be declared the official winner. If a candidate does not achieve either of those numbers, a second round will be held between the top 2 candidates. In the first round, held on February 7, Arauz polled 32.72%, followed by Lasso and Pérez at 19.74% and 19.38%, respectively, among a field of 13 other minor candidates. After the first round, Pérez demanded recounts, alleging fraud by Lasso and delaying the confirmation of the second-round candidates. On February 21, Ecuador's Council of National Elections (a government agency that oversees election conduct) declared Lasso to be the official runner-up. The run-off election will be scheduled for April 11, and Ecuador will wait with anticipation as Arauz and Lasso each campaign for their vision of a better future.