Gator of the Week: Meaghan Rees
A. Guo, Editor-in-Chief
February 28, 2021
Meaghan Rees (class of '22) has managed to balance being a student captain for color guard, yearbook staff, National Honor Society and student council member, a baking hobby, and Green Level Wrestling team manager during her junior year amidst Covid-19.
Rees's passion for Color Guard is shown and felt by a lot of the people around her, including sophomore Megan Miller, "She is one of the main reasons I decided to try it [color guard] my freshman year. Now being a sophomore, I don't know what my high school experience would be without it." Miller also discussed Rees would always be supportive and help if anyone misses or messes up on choreography, "She's truly a big part of (at least my) color/winter guard experience and is a true leader at green level."
The same love for Rees is also shown by some of her friends. Sapna Kamath, class of '22, says Rees is one of her favorite people, "Her taurus energy keeps me going through this pandemic and she will 100% make your day better." While junior Emily Gelfand similarly discusses how Rees is, "a really bubbly and fun person to be around."
This same sentiment is shared by students and teachers alike. Ryan DeGeeter, Green Level math teacher and wrestling coach, says Rees is very passionate about the many activities she is involved in, "She is always so outgoing, energetic, and the life of the party! She is a great person, and I am so honored to have her as one of my wrestling team managers as well."
About the Writer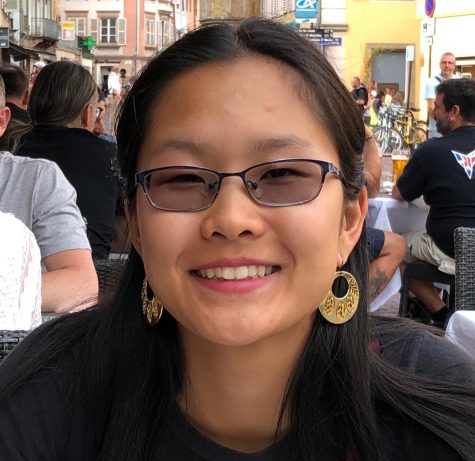 A. Guo, Editor-in-Chief
Aida is a junior who enjoys volleyball, singing, teaching and art. In her free time, she enjoys listening to indie and Korean music, writing letters to...