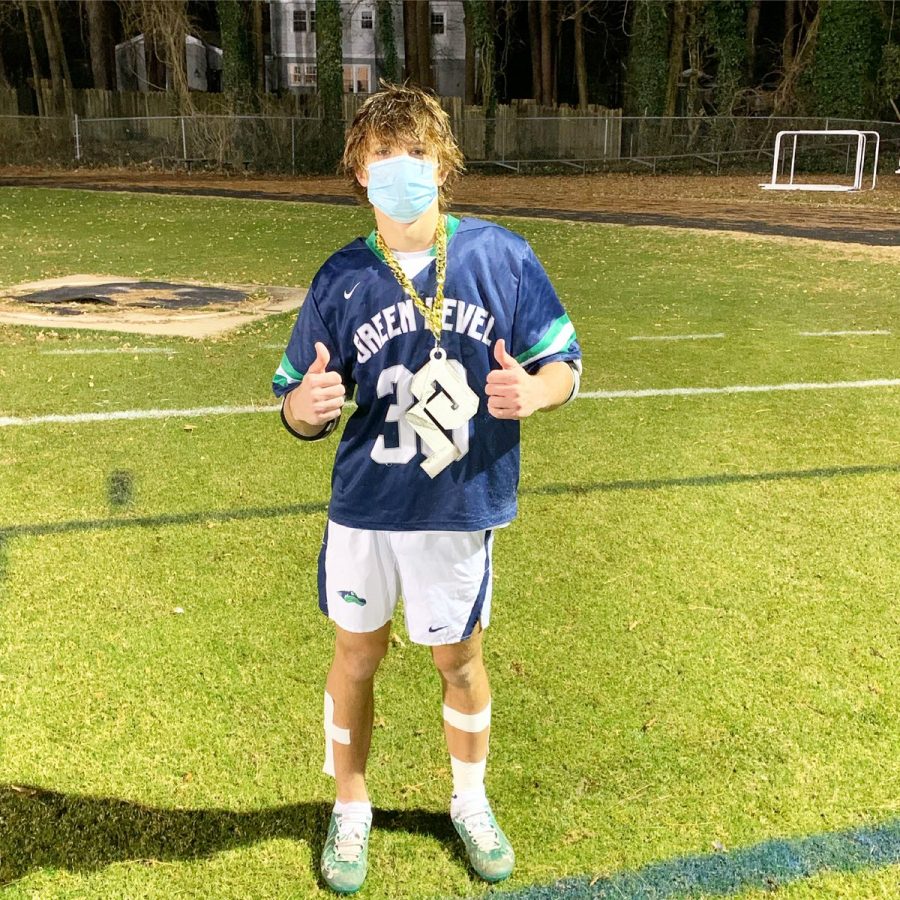 Wednesday Win boosts Gators
For the Green Level Gators, Wednesday night's game against the Cary Imps was neck and neck – with a never-say-die attitude.  
The Imps came out firing and within the first few minutes scored the first goal of the game. The Gators shot back with four goals of their own, while the Imps only managed to score once more in the quarter. At the end of 1 … Gators 4 Imps 2.
The game got even tighter in the second quarter, with The Imps scoring three more goals while the Gators only managed to score four. At the end of the first half, the score was 7-5, Gators in the lead.
After halftime, The Gators were out for blood and picked up the intensity of their game. In the third quarter, The Gators held The Imps scoreless while scoring four more goals of their own. The fourth quarter was not very eventful with the Gators only scoring one goal and the Imps scoring two. The final score was 12-7. 2 nights, 2 wins.
Honorable mentions for Wednesday's game go to Junior LSM, Zach Mansfield, and Freshman middie, Austin Hyrn. Zach is an outstanding lacrosse player who always puts points on the board whether it's making the extra pass and getting an assist or taking a step down shot and scoring a goal. Zach is not only very good at offense, he is also great at defense, never letting his man get an easy shot. Tonight, Zach had two goals and one assist. Austin is a very impressive middie, who as a freshman consistently gets goals every game. Tonight, he scored an impressive four goals and had one assist.
Great job Gators and good luck on Friday in a rematch against Green Hope!