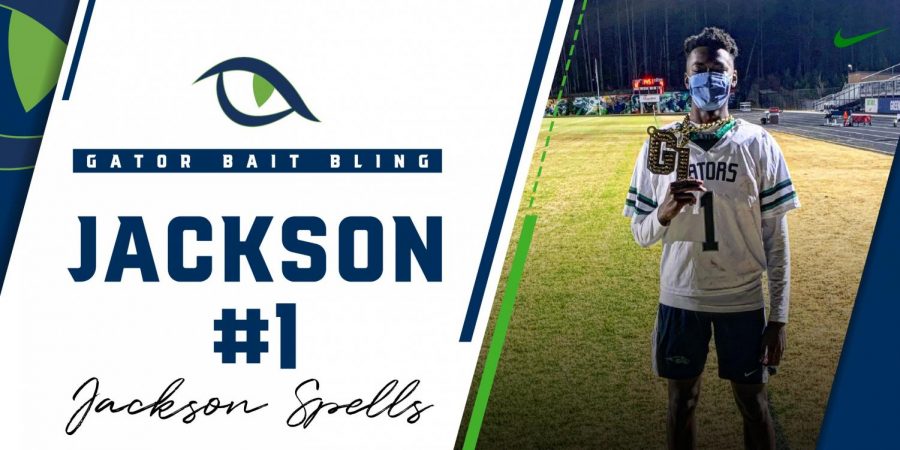 Gators Ground the Falcons
Tuesday night's game against the Green Hope Falcons was full of excitement and action. The Gators were well aware of Green Hope's undefeated season and came in determined for a win.
The first quarter started out a little slow with Green Hope getting the first goal of the game off the opening faceoff, making the score 1-0. The Gators fired back with six unanswered goals, bringing the score to 6-1 at the end of the first quarter. This lead got the Gators hyped up and they kept their momentum throughout the rest of the game. In the second quarter, the Gators held Green Hope to only one goal and scored two goals of their own, making the score at the end of the first half 8-2.
The second half went the Gators way as well, from the opening faceoff to the final whistle. The Gators scored three more goals in the third quarter, while not allowing any goals bringing the lead to 11-2. In the fourth quarter, the Gators put their backups in to get some action, while Green Hope kept their starters in. Green Hope managed to score two goals, while Green Level was only able to score one. The final score was 12-4, another Gator win.
Tonight's honorable mentions go to freshman middie, Jackson Spells, and freshman attackman, Gus Maggio. Jackson has performed exceptionally well the whole season, scoring goal after goal after goal. Tonight he had five points, one goal and four assists. Gus is a great attackman who had an outstanding game with 5 goals. Gus is a reliable scorer and amazing with assists, he's always looking for the extra pass.
Green Hope will want revenge when we play on their field on Friday but for now the Gators have to be focused on Wednesday's game at Cary!