WandaVision's Over: What's Next For Marvel?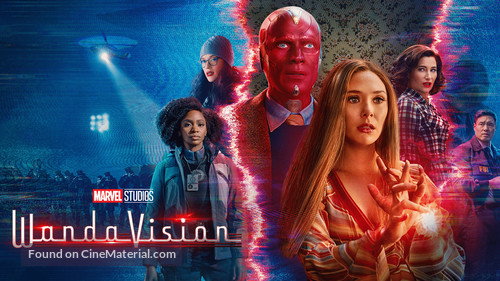 D. Khan, Arts Section Editor
March 11, 2021
Marvel fans had been waiting in anticipation for the studio's first show on Disney+, and finally, Marvel Studios WandaVision finally hit the small screen. WandaVision, starring Elizabeth Olson as Wanda Maximoff and Paul Bettany as The Vision, was equal parts sitcom, drama, and magical mystery, and revolved around Wanda dealing with her grief after Avengers: Endgame. 
The show was and still is a hit with Green Level students. "I love it," says sophomore Victoria Plant, "but I hated the cliffhangers." WandaVision was full of twists and turns, and every week's episode ended with watchers wanting more. Sophomore Megan Miller enjoyed seeing Wanda take center stage for the MCU. "I absolutely love it. I think it gives a lot of background for people who don't quite know Wanda and Visions history. It also shows that Wanda is a very powerful character since she's kinda overlooked in the Avengers movies," she explains.
WandaVision's season one finale aired last Friday, and with the conclusion of the show comes a whole new era for Marvel–most likely one with Wanda in center stage.
The rest of this article will reference events from the entire show. If you are currently watching, beware of spoilers! 
We've known Wanda will play a crucial role in Dr. Strange 2: Multiverse of Madness, but now that she's been truly coined the Scarlet Witch, theorists like those at We Got This Covered are expecting her to play the villain and open up the multiverse in an attempt to get her children back. This was hinted at the end of the show, with Wanda hearing her sons calling out to her. We Got This Covered also expects White Vision, who mysteriously vanished in the finale, to make a return. We know for a fact that he'll return to the MCU, but there are many theories about how. MSN suggests White Vision will return with his memories, but not his emotions. He might not necessarily be a villain–but he won't be the Vision that Wanda and watchers loved.  
In the end, we just need to wait and see what's coming for the multiverse and MCU. Maybe The Falcon and the Winter Soldier, premiering March 19th, will answer some more questions.