Gator of the Week: Smrithi Muthukrishnan
A. Guo, Editor-in-Chief
April 15, 2021
Although Smrithi Muthukrishnan is a Green Level High School junior, she's only been in the building for a little over a year, "I haven't seen anyone for a long time and I don't go outside at all because my grandma's with us, so I'm just locked up in my room most of the time."
Nonetheless, she is still heavily involved in school activities like DECA, Science Olympiad, Color Guard, and National Honor Society. Academically, Muthukrishnan says the virtual setting has been pretty nice for her, "I think it's easier for me because I get to go at my own pace. And I'm better at studying at my own pace and in my own space."
One of her favorite courses is AP Environmental Science with science teacher Mike Hill, "I didn't really think I would enjoy it because I actually thought environmental science was boring, but I actually really liked it and learning about nature," noting that she especially liked how projects were the core of the class.
Muthukrishnan is also has many responsibilities in her clubs, including being a Vice President in DECA, a CTSO (Career Technical Student Organization) club, with the main feature: an annual business competition, "I helped give resources to the events, and mentor people by reading their papers and helping with the roleplays."
Out of school, Muthukrishnan enjoys volunteering and has been a member of the Cary Teen Council for six years, "I like volunteering at gardens and planting flowers," reminiscing about one event at a museum, "I remember planting flowers and I was there for three hours but it was nice."
About the Writer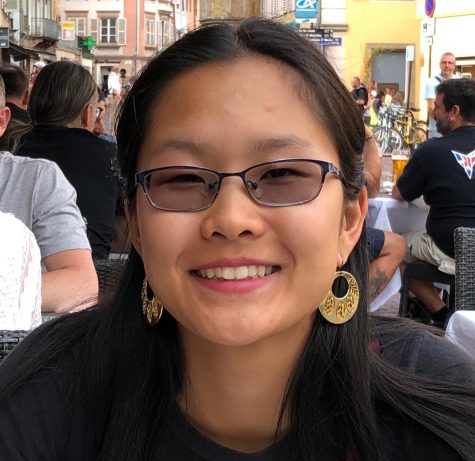 A. Guo, Editor-in-Chief
Aida is a junior who enjoys volleyball, singing, teaching and art. In her free time, she enjoys listening to indie and Korean music, writing letters to...