NBA Playoff Predictions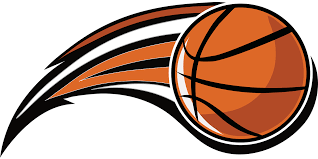 he NBA Playoffs are only about a week away, and many teams are battling it out to get a spot in the playoffs, or at least a spot in the newly made play-in tournament. The teams who are the top in the West are the Utah Jazz (50-20), Phoenix Suns (49-21), Clippers (47-23) who are also in a very close race to grab the highest seed possible as of right now these are my predictions and matchups for the playoffs.
1 Utah Jazz vs. 8 Golden State Warriors (play-in tournament winner): The Jazz will easily win this one being the first seed and will take down the injury riddled and one man show Warriors. I think the Jazz will take down the Warriors 4-2.
2 Phoenix Suns vs. 7 Los Angeles Lakers (play-on tournament winner): The Suns will win this by a close margin beating the Lakers in 7 games winning it 4-3.
3 Los Angeles Clippers vs. 6 Portland Trail Blazers: I think the other LA team, the Clippers, will take this series by a 3 game margin by winning the series 4-1, in 5 games.
4 Denver Nuggets vs. 5 Dallas Mavericks: This matchup between Nikola Jokic and Luka Doncic may take 7 games with the Nuggets coming out on top. I think Denver will slightly win the series 4-3.
What are your predictions for the 1st round?