GoTW: Sarayu Kondaveeti
A. Guo, Editor-in-Chief
May 24, 2021
Though only a tenth grader, Sarayu Kondaveeti has already created a STEM-based tutoring organization for kids from 5th-9th grade, "It's called middle grade STEM," she says. They currently teach computer programming languages Python, HTML, and Java, as well as a variety of science and math classes all for free.
Kondaveeti is also heavily involved in science clubs in school, being in both Science Olympiad and Science National Honor Society (SNHS). In Science Olympiad, Kondaveeti says she did the events, "Circuit lab machines and bottle rocket," noting they were, "a little difficult." Kondaveeti also says that the competitions were a bit easier than they would have been in person.
As a sophomore, Kondaveeti is also a violin-player, a Green Level softball team member, and likes to draw.
While she is highly involved in academic related clubs and extracurriculars, Kondaveeti says virtual learning has been a challenge, "Uh, if I'm going to be completely honest, I do not like it, I'd much rather be in person." She further explains that this has been exacerbated by exams, "In the past I wasn't really one to study much for exams, cause I retain knowledge pretty easily just from paying attention in class, but it was hard to pay attention in class this year and if I'm being honest I barely did, so I'm struggling a lot more studying for AP exams."
Kondaveeti says she definitely plans on going back in-person next year, "I can't do this another year."
About the Writer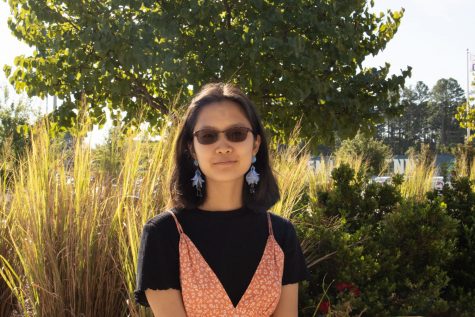 A. Guo, Editor-in-Chief
Aida is a senior who enjoys Miyazaki movies, spending time with loved ones, art, cooking, eating (all food but especially her mom's Chinese food), and...