What's Going On?: An Explanation for What to Do with COVID Diagnosis, Exposure, or Illness
A. Guo, Editor-in-Chief
September 4, 2021
From the cancellation of the Gator Gala to what is now six positive tests of COVID-19 from students and staff at Green Level High School, precautionary measures are now being taken more seriously. But it brings up a question, other than social distancing and wearing a mask, what else is there to know and do? 
First and foremost, if a student or a member of a student's household has tested positive for COVID-19 or been exposed, they must contact Green Level's COVID Coordinator Darren Williams via email at [email protected].
If you have been diagnosed, exposed, or are experiencing symptoms of COVID, then follow the flow chart below for when you can return to school.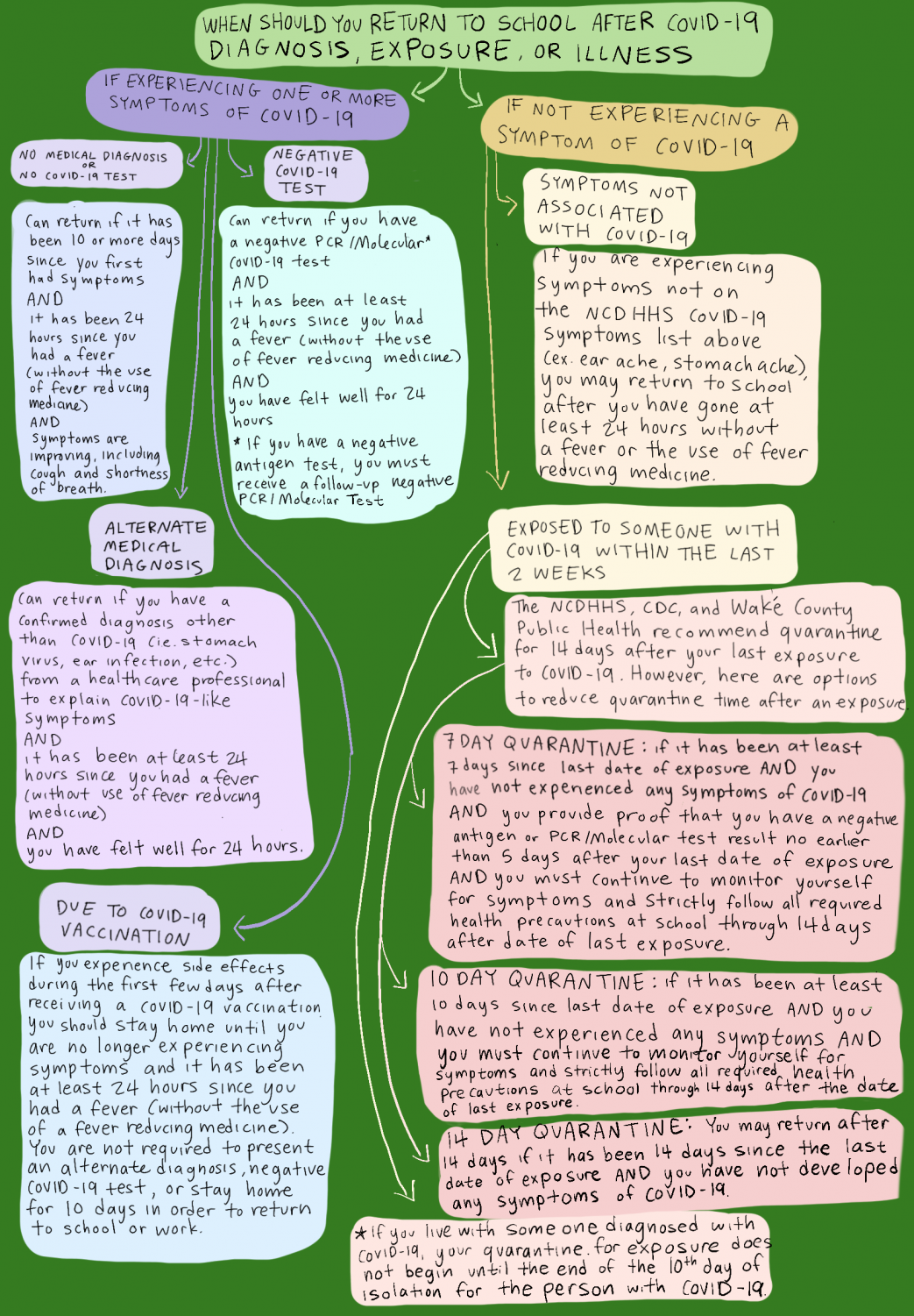 For more information on COVID-19 clusters, free COVID-19 testing, and explanations of the flow chart, use you can use this website: https://www.wcpss.net/whentoreturn
If you need further help, you can also consult with your healthcare provider or call the Wake County COVID Hotline at 888-675-4567.
If you would like more information on contact tracing in WCPSS, you can use this website: https://www.wcpss.net/Page/48742
If you would like to follow the COVID-19 cases within the WCPSS School District, you can use this google spreadsheet: https://docs.google.com/spreadsheets/u/1/d/e/2PACX-1vRrQwTggaW2ntNBqDaRnm4ezT1sXRw0o8E40jKUdhG4Xz1-qYg8-uPeeUxVNiWX27gk2eru86e5pqCJ/pubhtml#
About the Contributor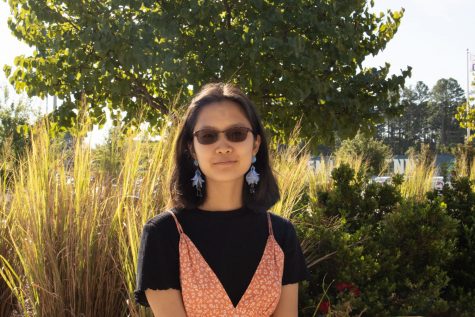 A. Guo, Editor-in-Chief
Aida is a senior who enjoys Miyazaki movies, spending time with loved ones, art, cooking, eating (all food but especially her mom's Chinese food), and...