Green Level Volleyball Defeats Holly Springs
Green Level Volleyball's winning streak remains unbreakable as they triumphed over Holly Springs High School in a SWAC match on Tuesday. They barely gave the other team a chance as they gracefully won 3-0.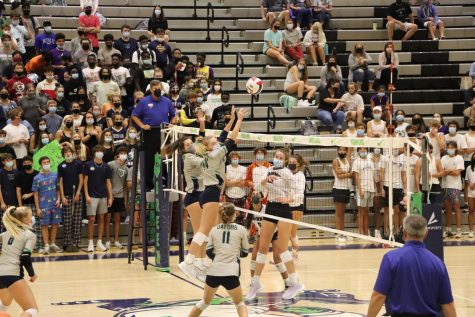 The match was highly competitive and the crowd went wild as the teams scored points for themselves, with Green Level always taking the lead. Although Holly Springs got away with being a few points ahead of Green Level in some rounds, the Gators swiftly made comebacks and secured the win in the end, and another win for their unrivaled season. The Gator's support for their team was unmatched, and the team was grateful for the cheers.
Green Level Volleyball has another game later this week on Thursday at Panther Creek High School.
Go Gators!