Green Level's Soon to be Star on the Racetrack
J. Hill, Staff Writer
October 18, 2021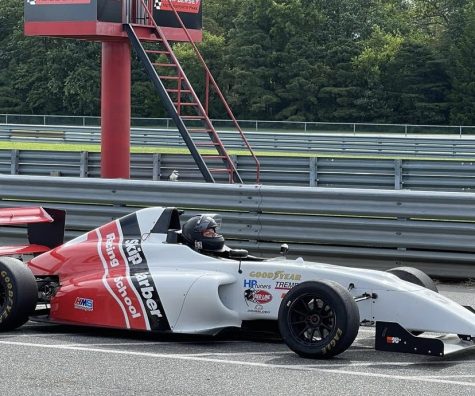 Tyke Durst, a senior here at Green Level has different plans from your average high schooler. Most kids would say they want to go to college once they graduate, or work for their parents' business. However, Tyke has a passion for the unique sport of racing cars. Tyke grew up loving cars and they have always been an interest to him. So naturally he wanted to race cars as his job. Currently, Tyke is training to start racing in formula four leagues. Tyke hopes to gain success in formula 4 racing, and hopefully boost him to a racing career.
What is Formula Four?
Formula Four racing is a category of open wheel racing cars that is intended for young drivers, and as an entry to the world of motorsport and racing. F4 racing aims to attract hidden talent and youth racers, for many F4 is the first step up from cart racing, and hopes to develop the careers of young racers. Despite this, Formula four cars are no joke, they utilize both turbocharged and naturally aspirated 4 cylinder engines that can produce up to 160 bhp. F4 cars are capable of achieving speeds of up to 165 miles per hour.
I spoke with Tyke to get a better understanding of his ambitions and how things are going. Durst says that his passions for racing and love for cars has been with him since he was just a kid, but he has only gotten into actual racing recently. Tyke says that "The first time I really drove a car I knew that there was so much more. Since then I've always been chasing the ability to drive a car faster and faster." Tyke started attending racing schools this summer, and he expects that his first race will be sometime in the spring. Best of luck to Tyke Durst on his endeavors in Formula 4 Racing.