October 7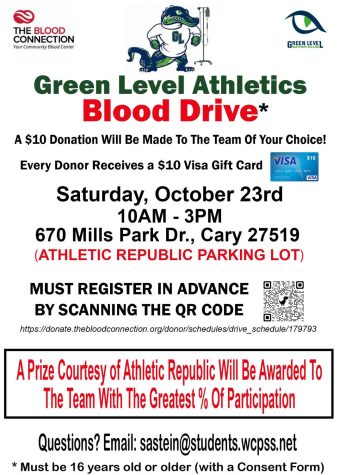 Click for more information
Green Level Red Cross- Hello Gators! We are the Green Level Red Cross Club! If you are interested in joining, please fill out this interest form so we can get a feel of how many people will join! Follow us @glhs_redcross for more information! https://docs.google.com/forms/d/e/1FAIpQLSfngic8tHRt2Fyc-dAjVd3Wh-Onayg5LDaNT2T6BssJkVBvjw/viewform?usp=pp_url
Knitting and Crochet Club- Join our knitting and crochet club! It is a service club as well as arts. We will teach members how to knit and/or crochet. We will have projects where we donate to multiple nonprofit organizations which will be discussed at meetings, and have seasonal projects. It will be really fun!
Cool To Be Kind (C2BK)- Are you interested in spreading inclusivity, positivity, and kindness at Green Level? Please join us for an interest meeting on Thursday, October 7 or 14, during Connectivity. instagram: @greenlevelc2bk
World Wildlife Fund Youth Organization- Hello Gators! We are starting a new organization here at Green Level for the very first time, The World Wildlife Fund (WWF) Youth Org! We will be having our meetings every Tuesday on the B week rotation and we are also meeting in room 1153 starting October 12th! Please consider on joining us as we talk about better opportunities to sustain our nature's biodiversity and helping to conserve our nature's species by presentation and research. In addition to presentation and research, we also have multiple leadership positions open! We will specifically talk about this during our interest meeting. The interest form will be pasted below and make sure to follow us on Instagram at @glhs_wwfyouth for more information regarding updates!
Instagram: @glhs_wwfyouth
Interest Form: https://forms.gle/DhcprCH84719bKBT8

Slides Presentation: https://docs.google.com/presentation/d/1U5d_Mbj26_YMz7mP0OjAWaQEInMN_oHYVlfMr42Ksq4/edit
South Asian Student Society- Hey everyone! We hope you're doing well, we're stating a new club, South Asian Student Association. If you're interested in learning more about South Asian cultures and want to represent a South Asian country, then we hope to see you at our club meetings in the near future! Follow us @glhs.sasa on Instagram.
GLHS TechGirlz/Girl Up club- Calling all girls interested in STEM! Get involved in enhancing the presence of STEM in your community through joining the TechGirlz/Girl Up club, all while getting volunteer hours! We also have 5 leadership positions open! Insta- @glhs_techgirlz_girlupclub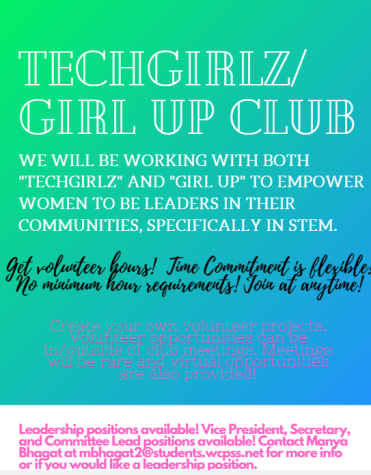 Spanish National Honor Society- Hello! Spanish Honor Society will be having their first informational meeting. We will be meeting in room 3113 on Thursday, October 14th during Advisory. We look forward to seeing you there! 
Instagram @greenlevelshs
informational meeting posters