Five Trendy Costumes That You'll See this Halloween
D. Khan, Student Life Section Editor
October 8, 2021
Now that 'spooky season' is in full swing, people have started planning out their costumes for Halloween. If you're still trying to decide on a look for your friend group that isn't as generic as princesses or superheroes but still popular enough to be recognizable, then here are five pop-culture inspired costumes that will undoubtedly take over on the 31st. And if you want to think a little more outside the box, we've got you covered too!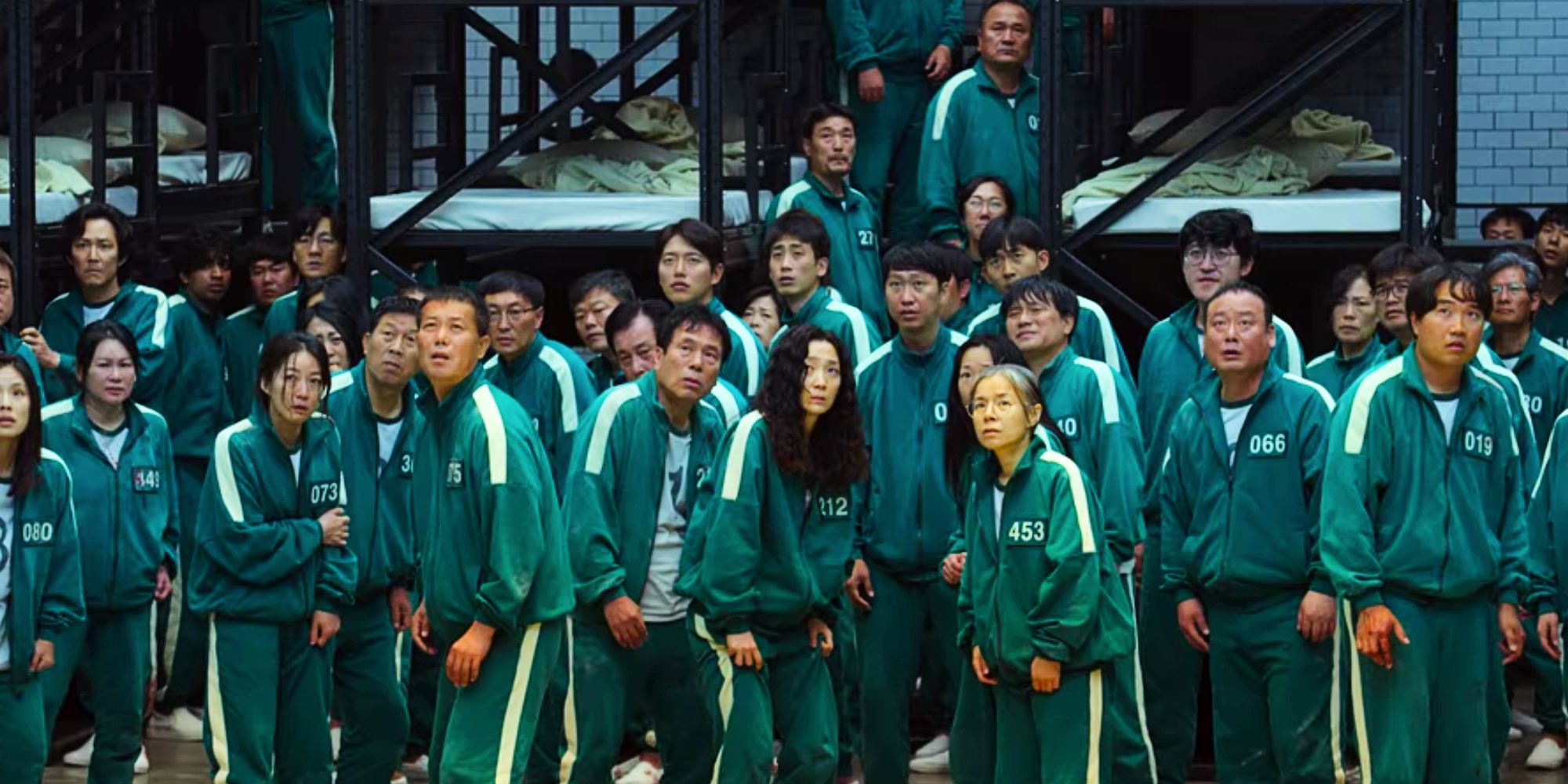 1. Squid Game
Squid Game's anti-capitalist storyline and high-stakes drama made it dominate the Netflix charts. The Korean drama's timely release and vibrant aesthetics make it perfect for low-effort costume inspiration. If your friends want to go as the players, all you'll need are green tracksuits labeled with numbers of your choice. If you'd prefer to be a guard, put on a hot pink jumpsuit/hazmat suit and grab a helmet. Not only are these costumes easy, but they're also recognizable to nearly anybody. Who knows, maybe you'll even get some dalgona candy while trick-or-treating, or make some yourself! Just be sure not to let it crack… 
2. Suicide Squad
When The Suicide Squad was released in August, it introduced a dozen new villains with bright, funky designs. Going as Harley Quinn is nothing new, but Margot Robbie rocked some beautiful new looks in the film that would make fantastic costumes. While you get the red dress and hair chalk, the rest of your group could dress up as Polka-Dot Man, Rick Flag, Ratcatcher 2, or any other slightly unhinged member of the Squad. No Joker allowed, of course.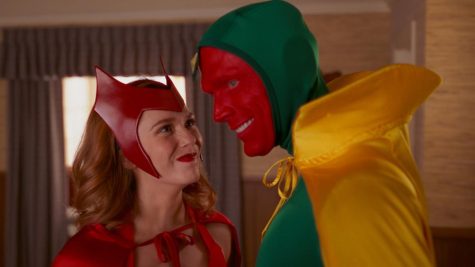 3. Wanda and Vision
Wanda and Vision had plenty of new outfits in the Marvel series WandaVision. Although they are more of a couples costume than one for a friend group–although you could always go as the Loki variants instead, or find a friend to third-wheel as Agatha–the duo will be a popular choice for this Halloween. My favorite twist on this would be Wanda and Vision's own Halloween costumes, which were inspired by their comic-book counterparts. Whether you trick-or-treat or stay at home to binge sitcoms, this "unusual couple" would make a perfect costume choice. 
4. Winx Club
With Fate: A Winx Saga on Netflix and Y2K fashion making a comeback, you may have a nostalgic, trendy costume already sitting in your closet! Winx fairies have vibrant color schemes that would work for anyone. Order a pair of fairy wings and meet up with your matching fairy friends to have a magical Halloween–and maybe re-binge the cartoon for "research."
5. Among Us
Okay, it's true that Among Us has passed its era of peak entertainment into one of mild cringe. But who cares? The characters have easy, fun costumes with plenty of room for a personal touch, and work great no matter the size of your group. Order a jumpsuit/hazmat suit with a helmet (similar to the kind you'd need to be a guard in Squid Game) and meet up with friends to customize your costumes. Pick somebody to be an imposter, maybe even as a mystery reveal so nobody knows until Halloween. Have fun with it! 
If these ideas are slightly too mainstream for you, then we've got three more ideas ready to share. Since Halloween 2020 was likely an uneventful holiday for most of us, you could celebrate the Roaring 20's with Great Gatsby-esque costumes. Celebrate by dressing like flappers or following other trends from the 1920s!
Another possibility is going as Ever After High dolls. True, Monster High is more true to the Halloween spirit, but Ever After High costumes would put a unique twist on the trend. Not only do dolls like Apple White and Raven Queen have gorgeous outfits, but you probably have enough items in your closet to already go as somebody.
And now that we're 'aging out' of Halloween costumes, it might be fun to relive your childhood and go as your favorite characters. Scooby-Doo, Teen Titans, Phineas and Ferb… the possibilities are endless. Embrace the nostalgia and go back to when you were little again. Most cartoon characters have one distinctive outfit, so finding a costume that fits them shouldn't be a challenge. But no matter what you decide to go as, be sure to have fun and stay safe. Embrace the spooky spirit and enjoy the holiday!