Despite Injury, Braden Anghie Finding Ways to Contribute to the GL Varsity Soccer Team
It may be hard to measure the contributions of a player to a team when they're unable to physically play, but Sophomore Braden Anghie has managed to positively influence our Green Level Varsity Soccer team despite a limiting injury. 
Nine weeks ago, Anghie tore his medial patellofemoral ligament and cartilage while playing soccer. This has left him unable to physically participate this season for Green Level's soccer program, but he is still an important part of the Varsity team.
For many of us, the idea of watching other athletes play the sport we love, while we sit and watch, unable to, sounds like an equivalent to torture. It takes a particular mindset to see the positive in this, which is what Anghie had to obtain in order to enjoy his role on the team this season. As Anghie puts it, he was, "Choosing to make a name for himself and become part of a family." He was not alone throughout this journey; in fact, his coaches and teammates were of great support to him. He says that, "Everyone has been so supportive of my recovery, whether it's coaches or the players, they are always there to pick me up." Not only did he believe the other players encouraged him, but they believed Anghie was a staple part of their team. His teammate, Taylor Peterson, claims he, "Always gives advice to his teammates and helps set up faster." 
While this season has moved very slowly for Anghie, he is already thinking about the future. With hope to be able to play at the end of the season, he has been engaging in physical therapy and home exercises for months. Anghie has put a large amount of effort into a quick recovery and claims he is, "Working his best to be able to do everything for the last couple of games and potentially playoffs." Both he and his team will be overjoyed if his injury does not affect the end of the season. However, if fate turns a different direction and Anghie must continue on his road to recovery through the entirety of the season, he will be prepared to participate completely his junior year. 
Anghie's recent injury allowed him to embrace what it means to be a part of a team without playing alongside the rest. In regards to his experience this season, he briefed, "Soccer has been a lot of my life and becoming something more than a player has really made me change my perspective."
About the Contributors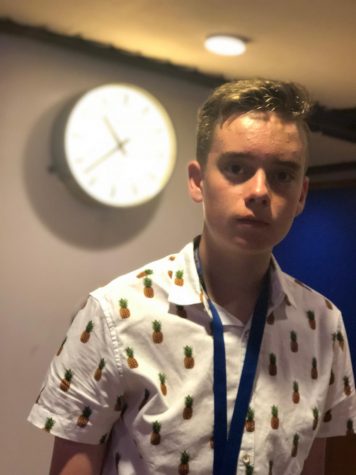 S. Geist, Sports Section Editor
Sean Geist is a Sophomore and this is the first time he has participated in any school newspaper. He likes sports and plays soccer at Green Level. His...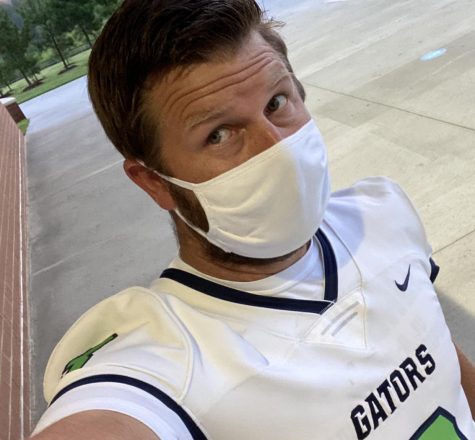 C. Fegeley, Faculty Advisor
Mr. Fegeley is one of the faculty advisors for The Gator's Eye. Sometimes he writes about things, but he usually makes his student journalists do all the...