All Too Well Short Film Review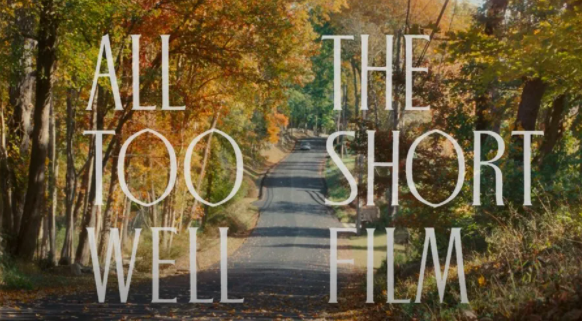 Last Friday, Taylor Swift released the All Too Well Short Film. The film was written and directed by Taylor herself. 
The film is about Taylor and her ex-boyfriend, Jake Gyllenhaal's relationship. The song has many easter eggs and hidden parts about their relationship. 
First, the red scarf is one of the biggest symbols in the film. Taylor's lyric is, "I left my scarf there at your sister's house. And you've still got it in your drawer even now."
The car is another small detail that made the film. The car was a 1989 Mercedes-Benz. This led fans to believe that the 1989 album is next to be re-recorded. The album "1989" was released on October 27, 2014; with 1.287 million sales in the first week of being released. Besides the film, Swift posted "Red is about to be mine again, but it has always been ours." This caused speculation of the re-recordings of the songs "Mine" and "Ours", both songs in the Speak Now album.
In 2005, Swift signed ownership rights to Big Machine Records. In 2019, Big Machine Records was purchased by Scooter Braun. He then sold the albums to an investment firm called Shamrock Holdings. Many fans enjoy "Taylor's Version" to her songs as they say "the overall acoustic has more of a pop" and "her voice has matured". Taylor is also a background vocalist in her new recordings.
The film also has a reference to her song, "Champagne Problems". In the kitchen scene, actress Sadie Sink says, "You dropped my hand!" referencing the lyric, "Because I dropped your hand while dancing / Left you out there standing / Crestfallen on the landing / Champagne problems."
All in all ¨All Too Well¨ is a fantastic piece of art. The attention to detail and imagery set this film apart from all the others, while at the same time, the film is relatable like no other.