Indoor Track Picks up the Pace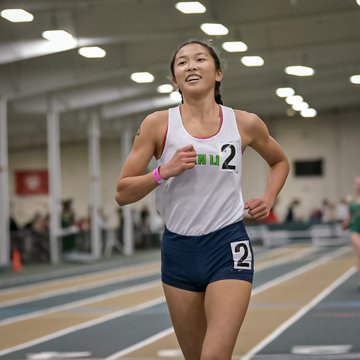 Indoor track has begun their sprint in the season with a few good races in a row. The runners increased their speed last week with Campbell Dille winning the 1600 for the girls and Alex Fernandez coming in second place for the boys. Green Level's Cameron Chatman and Laveyah Hill also took their races in the 55 meter race, along with a team first place finish in the 4×400. Finally, Alexa Nestor took 1st in her race, the 55 meter hurdles.
With a good race in the books, the team looks forward to an invitational meet on Saturday. We interviewed two runners, Laveyah Hill and Kayleen Ahlquist about the upcoming meet and how they were preparing. "I'm working 2 times a day, stretching and not stressing myself out," said Hill. "I've been keeping up with my mental health and practices, preparing myself for states and eating and drinking healthy." said Ahlquist. When asked about how their team is performing they discussed about how they were impressed at how advanced the team was now that they had seniors, and the huge leap that they have taken.
We asked the girls about how they felt about the future of the team, and how the underclassmen would carry the torch when they left. "Alana Daily is really good, the fact that her times are almost at mine and I'm a senior… she's going to be really good. She asks a lot of questions and I see her improving a lot as she is only a sophomore," said Hill.
Races under the spotlight can be intense and thrilling but they aren't without their challenges. "The hardest part of the race is the mental challenge beforehand and not overthinking the race," Kayleen said. "The finish has got to be the hardest part, when there's someone in front of you, you have to give it everything," Hill claimed.
With more big races coming up, there's plenty to look forward to with a newly vitalized team, and plenty of awards on the line.