Basketball VS Holly Springs
The Women's team improves to 14-0 with win.
Yesterday, January 4th, all four basketball teams took on Holly Springs. The men's team played here at The Swamp, and the women's team traveled to Holly Springs. Both Men's teams fell short to the Hawks, while both women's teams defeated the hawks.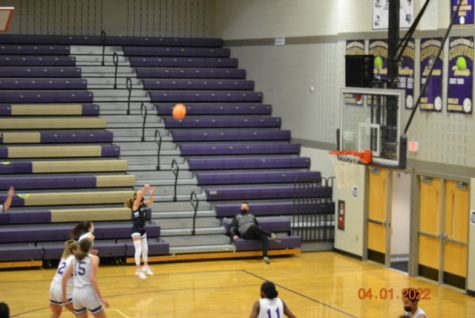 Women's: 
The JV girls had no difficulty against Holly Springs as they were able to defeat them 57-15. The Varsity girls were also able to take down a competitive Holly Springs Women's team. First half the score would continue to fluctuate back and forth with them being down at one point 17-11. In the second half they were able to pull away, winning the game 52-37. The women's team has set the record for the best start for any team, in any sport, in school history as they improved their record to 14-0 last night.
Men's:
The varsity game for the Gators would be spoiled by injuries. Tyler Coffee was out with a sprained ankle. Gabe Willis and Jake Brezac would also be out for the gators. The varsity team would lose the Hawks, putting their record to an impressive 8-5. The JV team faced an exceptional shooting team, and couldn't keep up offensively. This loss puts the JV team to 6-5. All four teams will take on Panther Creek this Friday in a quad game.
Come out and support!