Committed: Campbell Dille to LMC
Campbell Dille has verbally committed to run at Lees-McRae College
Senior, Campbell Dille has committed to Lees-McRae College to run at the collegiate level.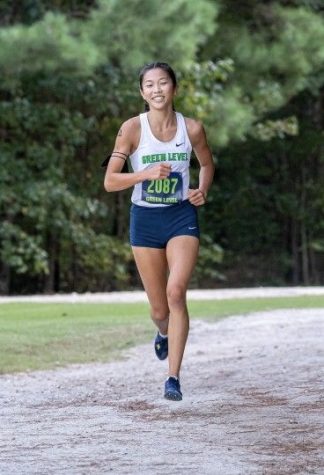 Lees-McRae is nestled in the mountain valley of Banner Elk, NC.
"I've always liked exploring the outdoors, so seeing the college being in midst of forestry and mountains made me feel at home already. The programs and classes also interested me and aligned with my interests", Dille states.
When asked about her recruitment process, Dille says, "I had emailed the coach about my interest in Lees Mcrae and he encouraged us to check out the college and invited to show us the track and training center. I was overjoyed to visit the college and tour the athletic facility."
Dille informs us that she is relieved now that her recruiting process is over and doesn't have to worry about where she wants to go, "I'm also really happy I've found a place where I can continue my athletic career while continuing my education", she claims.
When asked how she plans to prepare for the upcoming year Dille states, "I'll continue my track season out and then start upping my mileage during the summer to prepare for the cross country season." She goes on to inform us that she will primarily be competing in 5k's, 6k's, and 3k's. 
The advice Dille gives to people going into the recruiting process is, "Contact the coaches, let them know you're interested, and keep working hard."