Super Bowl Preview + Predictions
The Rams and Bengals will play for Super Bowl LVI.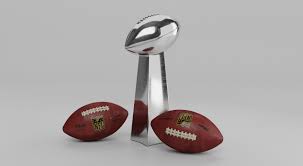 B. Hays, Sports Editor
February 10, 2022
This Sunday, February 13th, Super Bowl LVI will be played in Los Angeles. For the second year in a row, a team will have a home Super Bowl. Last year, the Tampa Bay Buccaneers defeated the Kansas City Chiefs (31-9) to win the Super Bowl in Tampa. This year the Los Angeles Rams of the NFC will have the opportunity to do the same against the Cincinnati Bengals of the AFC. Both were 4-seeds in their conferences heading into the playoffs.
The Case for the Los Angeles Rams
The Los Angeles Rams are going Super Bowl or bust this year. A huge trade for quarterback Matthew Stafford, along with the waiver pick up of Odell Beckham Jr. has given the Rams the super power offense they need to win the Super Bowl. Defensive stars Aaron Donald and Von Miller have been great on the defensive line all year while Jalen Ramsey will try and shut down Bengals pass catchers on the outside. The Rams have incredible skill players on both the offensive and defensive sides of the ball, and will look to utilize them as much as possible.
The Case for the Cincinnati Bengals
The AFC is full of star studded quarterbacks, one of them being 2nd year Joe Burrow from LSU. His former LSU teammate, receiver Ja'marr Chase, has given Burrow and the Bengals a massive downfield threat and an inseparable connection. These two are the heartbeat of the offense. Complimentary pieces Joe Mixon (running back), Tee Higgins (WR), and Tyler Boyd (WR) have made the Bengals offensive attack dangerous. Their defense can be questionable, but the unit has been clutch in the playoffs when needed. For a team that hadn't won a playoff game in 31 years until this season, Joe Burrow was the hope the franchise needed. Now the Ohio native has a chance to win it all.
Predictions:
Jackson Spells: 41-31 Rams
Cameron Hall: 28-20 Rams
Jake Hill: 28-21 Bengals
Cooper Champ: 45-42 Rams
Mr. Rogers: 31-27 Bengals
Isaac Erickson: 31-28 Bengals
Austin Hyrn: 17-7 Rams
Alex Savino: 35-28 Bengals
Mr. Colford: 26-23 Bengals
Ms. Mack: 21-14 Bengals
Michael Molina: 24-21 Bengals
Ms. Nezdyur: 31-28 Rams
Mr. Woolf: 24-17 Bengals