Spring track is Almost in Full Sprint Again
As the weather gets warmer and warmer our spring athletes are preparing to hit the ground running, more specifically our track and field athletes. That's right, outdoor track is almost here, with tryouts coming up on February 14.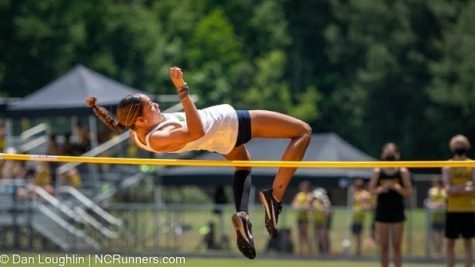 Last season, the track team did exceptionally well on both ends, with multiple girls and boys qualifying for regionals and states. They are hoping to use last season's momentum to propel them to have an even better season this spring!
I was able to talk to an athlete from both the girls side and the boys side. First, Senior Laveyah Hill. Laveyah has just recently committed to UNC Charlotte to run track there and we are super excited for her! Here are her insights into how last season went:
"Last Season went really well. It was our first season back from Covid and we had a lot of growing to do. We made it to states which was at NC A&T and our girls 4×4 placed 6th at states, which was really exciting."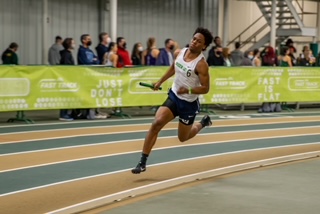 The other athlete I was able to talk to was Senior Cameron Chatmon. He is a multi-sport athlete running indoor and outdoor track, as well as excelling on the Football field. He is looking to commit somewhere for Football. He currently is running Indoor track and will be heading states to compete this weekend for the 4 x 200. As for how last season went in his eyes, he said:
"Last season went really well with everything going on, like Covid and it being our first outdoor season. The guys and girls team got a good amount of people to make regionals and even go to states without having any Seniors."
Hopefully they can capitalize on their success and do the same if not better
this year! I also talked to each of them about what they are looking forward to and here is what they said:
Hill, "This season I am looking forward to new PRs and breaking my own records. This year our goal is to go to nationals which is in Oregon and I know our girls will be pushing to get to Oregon. It would be a huge accomplishment for us. I am also looking forward to nicer weather outside because running winter track can be very difficult due to the weather. I am also looking forward to our meets because they are always fun and I like being able to see friends from other schools competing in the same meet. I am excited to just be able to go and compete."
Chatmon, "I am looking forward to going to all the invitational meets and going back to regionals and hopefully making it to states this year."
Can't wait to see what this team does this season and all they are able to accomplish. Make sure to get out to a few meets this season and support our track and field athletes!