Green Level Golf is Ready to Tee Off
C. Hall, Staff Writer
February 15, 2022
After one season canceled and another season shortened by the COVID-19 pandemic, the Green Level Men's Golf team is excited for their first full season as a member of the SWAC Conference.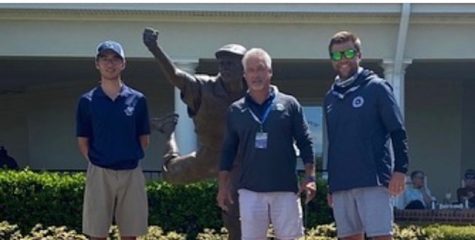 Even with the canceled and shortened seasons, the team has managed to make the most of their limited time. Unknown to many, the Green Level Men's golf team was the first varsity team to beat Green Hope and team captain, Ben Hays, became the first Green Level Gator to advance to the regional playoffs and play his way into the 4A state championship as an individual.
This year, the team joins the newly formed SWAC, which includes the additions of Apex, Apex Friendship, Holly Springs, and Middle Creek. This new setup improves the conference and will further strengthen the competition in matches to come.  That's enough background, let's get to know some of the players!
I first got to talk to multi-sport athlete and senior, Caden Covington, to see what he is looking forward to this season. "Competing and making birdies".
"
"Competing and making birdies"
— Caden Covington
Caden is approaching his fourth year in HS golf, having played for Panther Creek his first year, and Green level for the last two years.
While there is experience on this Green Level team, there are also underclassmen with a lot to prove. I wanted to hear from sophomore Cooper Champ on his hopes for the season.  "I want to start in all the matches,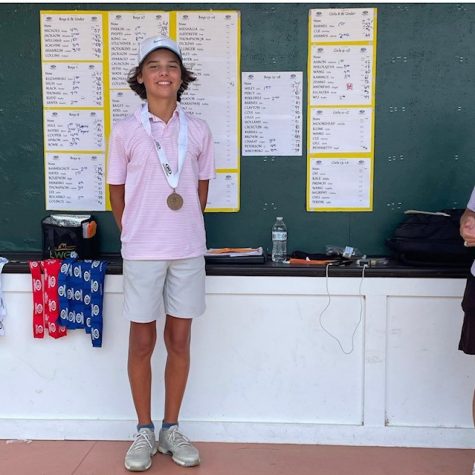 and also push my team to play well, in qualifying for regionals and states as a team."  With the rules and the makeup of high school golf constantly changing, I wanted to get Cooper's opinion on what he would change. "I would like to change back to starting six
players, and also counting five scores. It would give more people opportunities to play." The original set-up included six starters, four of which would count for the team. Due to COVID restrictions, only five players start for every team. 
Have a good season, and good luck guys!