Reality-Bending Mistakes Set Us Up for Another Doctor Strange Movie!
If you watched the Super Bowl, it's likely you saw the new trailer for Marvel Studios' Doctor Strange in the Multiverse of Madness and witnessed the trippy cosmic chaos within. However, the preview jumps right in to show the Sorcerer Supreme and his mind-warping abilities, exciting MCU fans across the globe.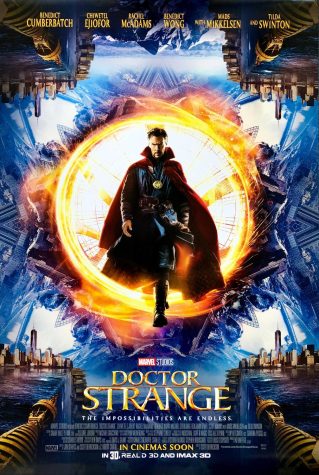 Doctor Strange was created by Stan Lee and Steve Ditko and was given his first solo film outing in 2016. His movie took home $677 million worldwide and is now available on Disney+ for those seeking to catch up on the Marvel Cinematic Universe. Strange has been a vital part of Avengers: Infinity War, Endgame, and December's release of Spider-Man: No Way Home. The new movie picks up just after the Spider-Man conclusion, just after much has happened in the previous release, with portals opening everywhere. So many oddities seem to be emerging at once, including a sinister version of Doctor Strange. MCU fans are crossing their fingers, for it is likely that this movie will be a refresher of  WandaVision and Loki, with many rumors claiming that the God of Mischief will appear alongside variant Sylvie in the film. If you're seeking a better chronological explanation of where the new movie takes place, feel free to check out the Disney+ MCU timeline. If you haven't already, take a look at the mind-warping teaser located above. 
Once again, Dr. Stephen Strange is overwhelmed with the chaos he has induced by meddling with the Multiverse and its laws of nature. The space/time continuum is in complete disarray, as the trailer can easily see. Doctor Strange must face his "desecration of reality," and the consequences may even involve Professor X (teased with a Patrick Stewart voiceover in the trailer). The teaser shows Strange going to Scarlet Witch for aid, also something that riled every watcher across the world as they're ready to jump at another opportunity to see Elizabeth Olsen on the big screen again after WandaVision. 
Hold onto your seats for this new movie about to enter reality on May 6, starring Benedict Cumberbatch, Chiwetel Ejiofor, Elizabeth Olsen, Benedict Wong, Xochitl Gomez, Michael Stühlbarg, and Rachel McAdams.