Between the Lines: Lightlark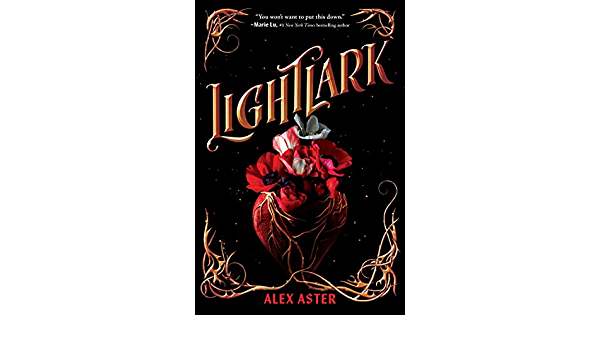 Genre: Fantasy, Romance, Science Fiction
Synopsis:

Welcome to the Centennial.

Every 100 years, the island of Lightlark appears to host the Centennial, a deadly game that only the rulers of six realms are invited to play. The invitation is a summons—a call to embrace victory and ruin, baubles and blood. The Centennial offers the six rulers one final chance to break the curses that have plagued their realms for centuries. Each ruler has something to hide. Each realm's curse is uniquely wicked. To destroy the curses, one ruler must die.   

Isla Crown is the young ruler of Wildling—a realm of temptresses cursed to kill anyone they fall in love with. They are feared and despised, and are counting on Isla to end their suffering by succeeding at the Centennial.

To survive, Isla must lie, cheat, and betray…even as love complicates everything.

Filled with secrets, deception, romance, and twists worthy of the darkest thrillers, Lightlark is a must-read for fans of legendary fantasy writers Marie Lu, Marissa Meyer, and Leigh Bardugo.

Alex Aster, an award-winning author, provides this wonderfully written, incredibly fascinating tale for young adult readers. Aster's book is extremely popular on BookTok and has grown in popularity with each passing day since its debut.