Thor: Love and Thunder Trailer Brings us Back to Thor's Long Journey in the MCU
The new Thor teaser trailer was released, giving us a glimpse of what the famed Asgardian Avenger has been up to since Avengers: Endgame. Thor: Love and Thunder is scheduled to release in theaters on Jul 8, 2022.
Set to Guns N' Roses' 1987 song Sweet Child O' Mine, the trailer shows Thor getting back into shape after his "Fat Thor" phase witnessed in Endgame and hanging out with the Guardians of the Galaxy. Of course, this means he undermines Peter Quill's leadership, continuing the comedic friends-but-rivals plot between them.
While the previous Thor movies featured the god of thunder as someone who knew who he was, we can see the progression of how long of a journey he has come to reach the time of Thor: Love and Thunder. As reminded in the trailer, Thor is struggling with his identity,
"These hands were once used for battle," Thor says at the trailer's opening. "Now they're but humble tools for peace. I need to figure out exactly who I am."
His decline has been sad, and fans are excited to see Thor pick himself up in the new film.
There are many familiar faces featured in the upcoming movie besides Chris Hemsworth's part as Thor, such as Tessa Thompson as Asgardian King Valkyrie, Chris Pratt as Peter Quill, and, of course, Natalie Portman as Jane. New faces joining the cast include Russell Crowe as Zeus and Christian Bale as Gorr the God Butcher.
While the trailer does not reveal any scenes with the film's main villain, Christian Bale's Gorr the God Butcher, it does provide a first look at the fabled Olympus. Norse mythology in the MCU is being replaced with that of the Greeks as Thor crosses paths with another god of Thunder: Zeus.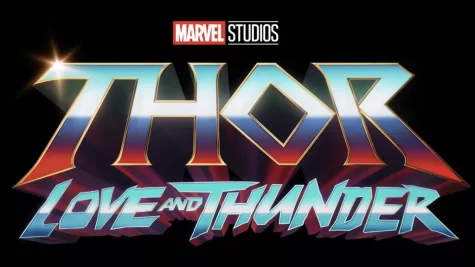 Although the vast majority of the trailer is dedicated to catching up with Thor as he rediscovers himself, the final 10 seconds tease an important character returning to the MCU. Primed for a more significant and exciting role after being absent from the MCU since Thor: The Dark World, Natalie Portman is back as Jane Foster, this time not a civilian but the Mighty Thor, all bulked up and wielding a repaired Mjolnir.
Thor: Love and Thunder will be Chris Hemsworth's fourth standalone Thor movie and Waititi's second turn around directing a Thor movie, his first being Thor: Ragnorok in 2017. Love and Thunder is shaping up to be one of the most exciting and essential blockbuster releases of the summer of 22′.