German Climate Change Activists Threw Potatoes On Painting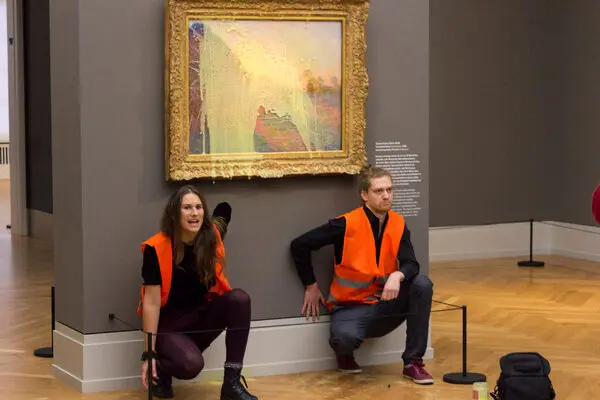 L.Nair, Staff Writer
October 25, 2022
First tomato soup on Van Gogh's sunflowers, now potatoes!
On Sunday, October 23rd, two people who claimed to be climate change activists threw mashed potatoes on a Claude Monet painting in a museum New York Times. This was apparently intended to draw more attention to climate change as stated by one of the activists themselves.
"People are starving, people are freezing, people are dying. We are in a climate catastrophe, and all of you are afraid of is tomato soup or mashed potatoes on a painting.  You know what I am afraid of? I'm afraid because science tells us that we won't be able to feed our families in 2050. Does it take mashed potatoes on a painting to make you listen?"
The Museum Barberini in Postdam Germany stated that the man and the woman were both associated with Last Generation, they are an activist group dedicated to climate change issues, these kinds of stunts have been happening all over Europe, and it doesn't look like they're stopping soon.