The Perils of the Romance Genre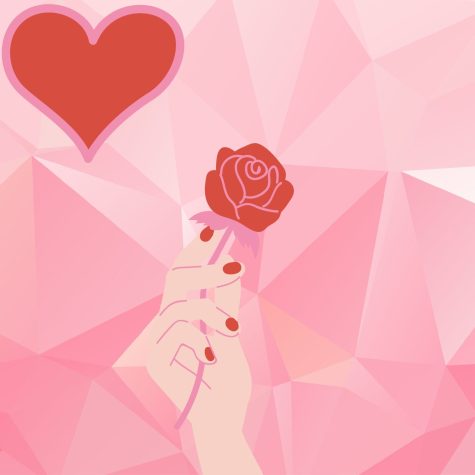 Romance has always been a fascinating genre, from the classic tragic tale of Romeo and Juliet to the modern-day "not like the other girls" phenomena referencing Twilight.
From the past to the present, romance has always managed to find ways to integrate into American culture. According to the Romance Writers of America, "The romance fiction industry is worth $1.08 billion a year, which makes it about a third larger than the inspirational book industry, and about the size of the mystery novel genre and science fiction/fantasy genre markets combined. Romance novels regularly top the major bestseller lists (New York Times, Publishers Weekly, and USA Today), and have a large, dedicated audience of readers."
Even romance shows and movies easily continue to make it to the hit lists."Even as Hollywood releases fewer romantic comedies and dramas, Netflix users remain suckers for a good love story. And the platform, which has been investing in more of its films, released a slew of original romances this year, including The Kissing Booth, Ibiza, Alex Strangelove, and Set It Up."
Romance has almost completely taken over books and media entertainment. You'll find it everywhere, even in other genres as a subplot to hook more audiences. 
So what does this tell us about our society? How would consuming so much romantic content apply to our daily lives, especially to this current young generation?
To answer these questions, we should first look at how we perceive dating. What do people imagine in romantic advances?
Going to the movies, eye contact 24/7, nervousness, sexual tension, *insert emotional music here*, and a beautiful woman with flawless skin wearing a red dress with her tall handsome-looking man: these are the cliche examples of how a perfect date would look like. Honestly, how many times have you seen these characteristics in every coming-of-age romance? And where did representation go? It's the 21st century, yet we remain conditioned into thinking that heterosexual relationships are the only ones that exist and are considered the norm.
It doesn't matter what horrendous cliches the romance genre serves us because guess what? We keep returning and devouring endless Tiktok edits of our favorite ships. We are so touch-starved that we need to fantasize about true love in our heads. I do, too.
NPR also agrees by stating the popularity of romance among Gen Z, "Much of the success of the romance genre with Gen Z readers is driven by BookTok, a subcommunity on TikTok for recommending, reviewing, and discussing books. Sales for authors whose books have gone viral on TikTok had reached 12.5 million in 2022, as of July, according to NPD BookScan, a data service that tracks U.S. book sales. And as of April, nearly 41 percent of TikTok's global users were between the ages of 18 and 24—with more than half of those being women, according to Statista."
We, or most of us, at least want to experience love, to find our significant other. Yet due to what we see on our tiny screens, love has become a game.
"That's a red flag because he has friends." 
"She's a 10 but she's 6'2."
"Gross, it's a pick me." 
"She thinks she's getting all the guys."
All these remarks target every little aspect of you. Anything that makes you who you are is judged. Gen Z claims to be the most open-minded, educated, and understanding generation, yet it seems the most judgemental because of its unreachable standard of love. This is why many of us fall into the trap of fiction. It promotes what we want, and what we desire in relationships. The green-flag relationship is a refreshing break after a long day of scrolling through negativity. But though romance can be fun to read, it does create some unrealistic expectations in teenagers today.