Green Level's Inaugural Hockey Game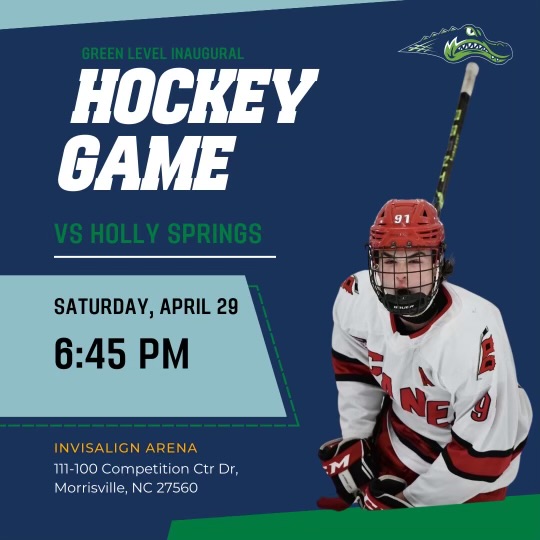 Looking for something to do this Saturday night? Come support your fellow Gators at Green Level's inaugural hockey game against Holly Springs!
High school hockey may be something you have never heard of, primarily because it is mostly only played up North. There, the sports culture and passion they have for it is equivalent to what we have for football.
Hockey fever has swept over NC for the last couple months after events like the outdoor game at Carter-Finley Stadium as well as our very own Championship contender, The Carolina Hurricanes. If you are just becoming interested in hockey, or have been a long time fan, you can now experience it for free! There is no charge to attend the game.
If you would like to come support your fellow Gators, the game will be held at 111-100 Competition Ctr Dr, Morrisville, NC 27560 at 6:45 PM on April 29th. The rink has a restaurant, bleachers, an overlooking viewing session, as well as seating offered not inside the ice rink itself.
Make sure to come support your fellow Gators in a historical inaugural game for Green Level as well as for high school hockey in the Triangle.
For more information, make sure to follow @greenlevelhockey on Instagram.