Bernie Drops Out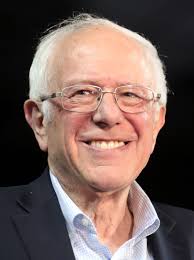 A. Kolla, News Section Editor
April 19, 2020
On April 8th, 2020, Senator Bernie Sanders dropped out of the presidential race. According to NPR, this leaves former Vice President Joe Biden as the presumptive Democratic nominee to face Donald Trump in the general election. But why did Sanders drop out and what does this mean for Joe Biden's campaign?
As for why Sanders dropped out, the New York Times stated that Sanders said "I cannot in good conscience continue to mount a campaign that cannot win and which would interfere with the important work required of all of us in this difficult hour," in a live-streamed speech. Though Sanders started off strong with victories over Biden in many states such as Iowa and New Hampshire, he started to lose many key states which led to his eventual dropping out of the race.
Meanwhile, Joe Biden now has to try to win over many young voters and progressives who supported Sanders. Sanders inspired many young voters and a lot of them don't see any appeal in Biden. According to Politico, Sanders helped Biden in this aspect by fully endorsing his campaign asking everyone, including his supporters, to back Biden in the general election. As noted by the New York Times, this friendly end to the race for the Democratic nomination is in sharp contrast to Bernie's run in the 2016 race when he didn't show the same level of support for Hillary Clinton as Sanders did for Biden. According to The Guardian, along with the endorsement from Sanders, Biden also received an endorsement from Barack Obama who Biden was formerly Vice President under. Seeing as how Obama is still very popular with Democrats, this will most likely attract even more voters to Biden.
The race for the 2020 Democratic presidential nominee was full of twists and turns but it seems to have come to a friendly end between the candidates with Joe Biden as the presumptive nominee. Biden will now have to try to gain even more support in preparation for the general election where he will be facing off against current president and Republican nominee, Donald Trump.