Gator of The Week: Francesca Gervase
This week's Gator of the week is Sophomore, Francesca Gervase! Francesca was nominated by Mr.Grondziowski, one of our many great Social Studies teachers here at Green Level.
Mr. Grondziowski says that one thing that makes Francesca special to his classroom is that she is "always positive and smiling!" Isabella Hinz, a good friend of Francesca's, adds on by saying, "she is super fun to be with and is always joking around about things in life. If you're having a bad day she always knows how to make you feel better."
"Francesca is in band and plays the bass clarinet," says one of her friends, Isabella. "I mainly got to know her through Winter Guard which she is passionate about." As you can tell, Francesca is an all around great person with many talents, and she is a great student! Another thing Mr. G says about her is that, "she is always engaged in the class, asks questions when she needs clarity, she is the conversation starter in her group and she is always willing to help other students!" 
You can tell that Francesca is a hard working person, whether it be as a student in class or a teenager outside of school! That's why The Gator's Eye would like to congratulate Francesca Gervase on her well deserved title as Gator of the Week!
About the Writer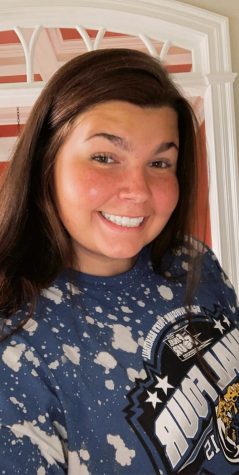 N. Wilson
Natalie Wilson is a new addition to the Gator's Eye staff this year. She likes long walks on the beach, deep conversations, holding hands, romance novels,...