All-out Gifts for TV-lovers
C. Andrews, Assistant Arts Section Editor
February 6, 2021
Almost every movie franchise will have clothing merchandise and fan-made gifts up for grabs, which are easy to find if you want some basic movie-themed gifts for someone, but there are also things like swords, home decor, and other amazing gifts for people that absolutely adore these ground-breaking movies.
---
Star Wars: Lightsaber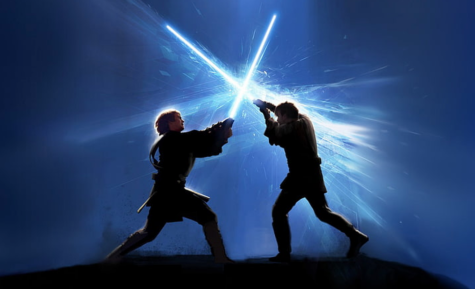 This is a no brainer, but there's a wide range of prices for lightsabers, making purchases extremely difficult. There are sabers for $20, but are usually not of the highest quality. Disney themselves have a small collection of basic lightsabers, but for the quality, reviews consider them to be overpriced. A hugely popular lightsaber making company (Ultrasabers) has unique lightsaber colors, double-bladed sabers, as well as custom sabers. Their least expensive saber is their "initiate v2", costing $55, but if you pick outside of their small collection of basic colors or want sound effects, the price goes up. I highly recommend you look into their sabers specifically based on your choice, because not all Ultrasabers come from the same maker and therefore not all have the same quality.
My personal favorite lightsaber company would be Artsabers. They immediately provide you a choice between a neopixel blade and a standard blade, which has a difference in quality, but they are both good and you can't really go wrong with either blade type. These sabers don't stick to one basic color. In fact, they can change color. Many of them also have a setting where, when there is an impact on the blade, the saber flashes like in the movies!
They now have a "Mandalorian Darksaber" for $440+, the ultra gift for a huge Star Wars fan. My favorite saber of theirs would definitely be their "Duox Lightsaber Metal Hilt Star Wars Dueling Lightsaber". This saber is amazing because it works fine with only one blade, but has an attachment to where if for any reason you get a second one, it can attach, making a double-bladed saber, like the one Darth Maul uses!
2.  Lord of the Rings: Swords and Household Items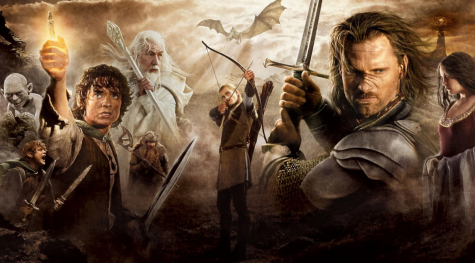 Lord of the Rings gifts are extremely easy to find, especially items like carpets and map replicas, but every Lord of the Rings fan will want one specific gift: the "one ring".
This ring can come as a necklace on a chain, or as a regular ring to be worn. They even have this basic gold engraved ring as an engagement ring! This ring is sacred to Lord of the Rings lovers, and you're bound to make a mark on whoever you purchase it for.
Any fan of LOTR knows what the sword called "Sting" is, and there are tons of replicas for this beautiful dagger online. I've seen these range from around $40-$150 online, so just find one that fits your budget, and go for it! Another sword from the movies would be the Anduril sword of Narsil the King, usually ranging from $80-$200. If your Lord of the Rings fan is also a fan of the novels, there are tons of leather-bound collector's editions, beautiful for home displays. These are usually over $200, but obviously worth the money, as the Lord of the Rings series is one of the most heavily awarded series of all time.
There's no specific website that is best for Lord of the Rings gifts, but Etsy is a great option. It has tons of sword replicas as well as awesome figurines and house decorations. You can find kitchenware, carpets, wall art, and tons of other household items based on Lord of the Rings themes.
3. Avengers: Weapon Replicas
There are tons of Marvel fans out there, ranging from young children to fully grown adults, making the gift range quite large. A basic Avengers gift would be the logo itself, which can come in illuminated versions as well as plain metal, ready to hang on a bare wall or a smaller one to sit on a shelf.
For someone that is a die-hard Loki fan, his scepter would be a gift likely to make them cry with happiness. This gift is not inexpensive at all, usually found around $400-$500, but definitely worth seeing the look on someone's face when they have the Norse god of mischief's weapon right in front of them!
Another gift based on the famous Norse gods would be Thor's hammer, Mjolnir. A good quality version of this replica would be around $200 unless you were to purchase the newer hammer version (not quite as popular), Stormbreaker, which costs around $300. For a female fan, Gamora's pocket knife from Guardians of the Galaxy would be a great gift! That knife is around $45, great for any female avengers fans or huge fans of the specific Guardian of the Galaxy movies. Other Avengers weapon replicas include Captain America's shield, the Thanos gauntlet, the Doctor Strange Eye of Agamotto, etc. You can't go wrong with these gifts, as this movie franchise is huge, and the list is endless!
4. Game of Thrones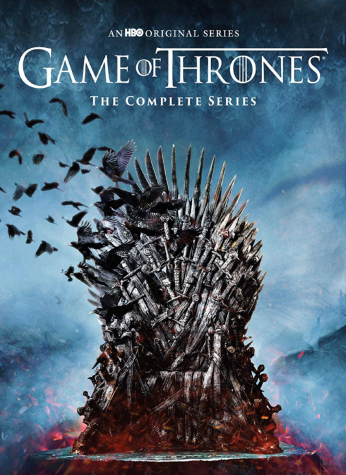 Game of Thrones is a largely popular TV-show and has tons of merchandise with huge price ranges, so everything is super easy to find. The most popular sword replicas are Jon Snow's Longclaw (around $150) and Arya Stark's Needle Sword (best found around $200).
Jon Snow is almost every watcher's favorite character, besides Tyrion Lannister, the most commonly loved character. Tyrion merchandise consists of T-shirts and other things that can contain quotes, as well as funko pops ($11.00), mugs, and figurines of the character. These swords are a definite win for Game of Thrones watchers, and a beautiful home display. Other merchandise usually includes mugs and wine glasses, as well as dragon eggs, clothing, posters, and more!