Gator of the Week: Erin Butterworth
A. Guo, Editor-in-Chief
March 8, 2021
Although she is only a sophomore at Green Level High School, Erin Butterworth is already involved in a great multitude of activities in and out of the classroom. She is a student ambassador, photographer and sports reporter for Green Level Football Media, volunteers in Key Club, is a member of general and gator services, and even likes baking and cooking.
As a photographer and sports reporter, Butterworth goes to football practices and games a few times a week to take pictures and interview players. Lauryn Taylor, a junior at Green Level, says, "I saw Erin's photography from Green Level Football Media and I really enjoyed her work! She is a very sweet girl, who is doing great work for the school." Others agree, including Colin Fegeley, Green Level's Athletic Director and Butterworth's speech teacher, who says, "She is super creative and very involved."
According to Fegeley, inside the classroom, "Erin is a fantastic student. She is always engaged in class and willing to present in front of her peers." In Fegeley's class, Butterworth says she has really enjoyed the project-based learning style, "We just started a genius hour project where he's allowing us free reign to do a project on something we enjoy so I've actually been able to start an Etsy shop for making stickers, so I'm really enjoying that process."
At the same time, Butterworth has said that virtual learning has proved itself to have plenty of hurdles, "I didn't expect to miss school as much as I do but I do. I miss interacting with my friends and seeing them everyday. It's like school but they take out so much of the things you enjoy about school." On top of the lack of social connection with peers, Butterworth also says that the inevitable disconnect with teachers has also been challenging, "The teachers do a great job, but you kind of have to do so much more on your own than you would've expected."
But Butterworth also says the pandemic has introduced her to many of her current interests through the greater abundance of time, " After a lot of the clubs that I was in last year had to go to wayside, I kind of opened up to looking for new opportunities and that's kind of where the new clubs I'm in like volunteering and photography came."
Volunteering has also been very rewarding to Butterworth, "It's always great to see the impact you're making, like when you go to the food bank they'll tend to tell you how many meals you helped make. That always helps me feel like I'm making a difference and see all the work I've done and see it's going to make a difference."
About the Writer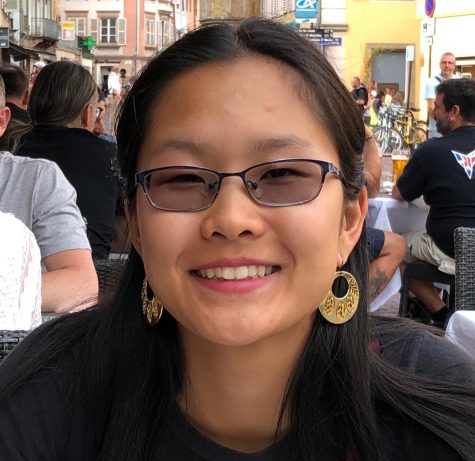 A. Guo, Editor-in-Chief
Aida is a junior who enjoys volleyball, singing, teaching and art. In her free time, she enjoys listening to indie and Korean music, writing letters to...