If You Liked This Movie, Read…
C. Andrews, Assistant Arts Section Editor
April 20, 2021
When it comes to movies and books, there are many parallels, and I've discovered that I usually enjoy the same genre and plot style in both types of entertainment. The majority of people online recommend to me books that are exact copies of movies that have already been made. People still tell me that if I enjoyed The Hunger Games, I could read the books from which the films were adapted. Instead, I've been studying and reading a number of novels and series that I think movie fans will enjoy:
If you liked… Pirates of the Caribbean, you'll love Daughter of the Pirate King.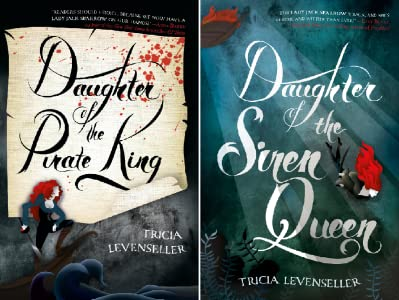 Pirates of the Caribbean is a series of films that can be viewed mainly on Disney+ and are enjoyed by people of all ages. Many different characters are introduced and portrayed by well-known actors such as Kiera Knightley and Orlando Bloom, including the legendary pirate Captain Jack Sparrow, played by Johnny Depp. Captain Jack Sparrow is a comic character, as the majority of the films are comedy and action-oriented. He travels through the Caribbean on a search that typically involves a curse or treasure, causing everyone to laugh as they watch his daring ways set him apart from other pirates.
Daughter of a Pirate King (Tricia Levenseller) leads pirate captain Alosa on her quest for a map that will unlock the secret to an ancient treasure. Alosa deliberately gets herself captured onboard her enemy's ship right at the start of the novel, allowing herself the ability to search their ship for the map she was sent to retrieve. She has no trouble getting the map, but she does face one stumbling block: her captor. Riden, the first mate, irritates her and is surprisingly intelligent, but he's no match for her, as she still has a few tricks up her sleeve.
This novel is remarkable since many YA books nowadays feature strong female protagonists who are plagued by insecurities and flaws. If you like characters with a lot of self-assurance and strength, you'll love this protagonist! This pirate adventure features humor, romance, deception, and a variety of other highly entertaining elements.