Does Joe Biden Keep His Promises?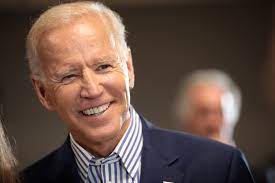 With Joe Biden's critical first 100 days coming to a close, much of America is wondering: did he keep his initial promises? Biden guaranteed results in categories of issues such as COVID19 and vaccinations, immigration, the climate crisis, social justice and inequality, and the economy and unemployment. This infographic from Politifact depicts the accuracy of his claims. 
COVID19
According to the CDC, as of April 28, more than 98 million people in the US have been fully vaccinated, and even more have had their first dose. 
Coronavirus cases have also dropped tremendously from his inauguration in January, decreasing from a seven-day moving average of 194,000+ to the most recent report of 53,000+. 
Could the same thing have happened under Trump's administration? Most likely. While this is more a result of scientists and their vaccination's efforts, a win is still a win.
Immigration 
Biden's main initiative was a reversal of many Trump administration immigration policies. According to CNN, Biden has created a task force with the purpose to reunite families who have been separated as a result of Trump's Zero Tolerance policy. He also reversed a previous policy that limited legal immigration during the pandemic, as well as demonetized the infamous 'Build A Wall' initiative. 
He has been struggling to keep up with the amount of immigrants at the border, but Vice President Kamala Harris has been overseeing efforts with Central American countries to help immigrants at the source- their initial countries. 
Legal immigration has also been a target of Trump's, making it harder for them to obtain citizenship. Biden seeks to reverse this, as well as changing the refugee cap by May 15. 
The Climate Crisis
According to BBC, one og Biden's initial statements was that he wanted the US to represent less than 15% of the world's emissions. 
This is true for carbon emissions. Though the US is still the second largest emitter, China being the first, carbon emissions have been steadily decreasing. 
Social Justice 
As outlined in this CNN article, Biden has begun to bridge the gap in ownership between white and colored home owners and helped Asian American struggles and bigotry. 
He recently reversed a Trump-era ban on trans-gender individuals joining the military, protecting them from discrimination and providing medical aide, effective April 30th. 
In regards to the Derek Chauvin case, he spoke of his happiness regarding the verdict. 
Although, he has changed one of his promises about a White House led police reform initiative, choosing to take efforts through the legislative process instead. 
Economy 
Biden started off his presidency with a $1.9 trillion relief bill for stimulus checks, economic aid, helping schools return, and businesses to reopen. 
According to CNN, Biden has increased unemployment benefits, sent out stimulus checks up to $1,400, sent $80 trillion to education agencies, and delivered $39 trillion to child care workers to help them reopen. 
While he's been putting in efforts to make economic relief programs possible, he has run into pandemic-related problems, slowing any progress he was making. 
So, does Joe Biden keep his promises?
Overall, Biden's initial promises were somewhat delivered. Although he has not made as much progress as the public had hoped, the Biden Administration has made it clear that they are putting in effort towards making America fit Biden's vision.