Triple Special: Green Level Wins All Around
C. Hall, Staff Writer
October 6, 2021
October 5th was a big day athletically for the Gators! First, the Varsity Women's Volleyball team got the win in straight sets against the Apex Cougars. 25-10, 25-15, and 25-14 were the sets, all dominant victories. This win pushes them to a fantastic 16-1, and they will take on the Holly Spring Golden Hawks on Thursday on the road.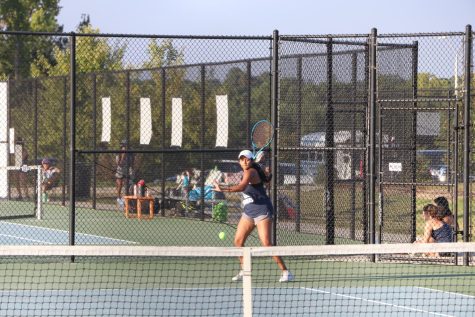 Sticking with women's sports, the Women's Tennis team picked up a historic 5-3 win against Panther Creek. This strong performance was the Gators first ever win against Panther Creek in the sport. A standard to keep up! The Gators take on another big foe in Green Hope today at 3:30. Come out to the courts to cheer them on!
Lastly, Varsity Men's soccer faced Apex Friendship at home. The Gators faced a slightly injured Patriots side, but that does take away from the fantastic performance that they brought out. The final score was 6-0 with the Man of the Match award going to Braden Anghie, who racked up FOUR assists! The Gators take on Cary at home in a revenge game tonight at 6:15, as they drew in their previous match. Come out to support them! The theme is pink out for the game.