2022 Winter Olympics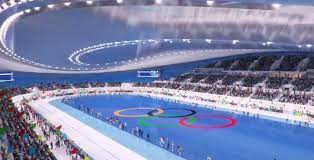 As February 4th approaches, sports fans all over the world anticipate the start of the 2022 Winter Olympics. The Winter Olympics are held only once every 4 years and have around 15 disciplines, categorized into three main groups: ice sports, alpine/skiing/snowboarding events, and nordic events. They will be hosted in Beijing China this year with 91 nations and 2861 athletes competing. 
Beijing secured the right to host in 2015 when the International Olympic Committee (IOC) met. They have already hosted the summer games in 2008, and have trucked in artificial snow to prepare for the 2022 games. 
Although the opening ceremony is scheduled for February 4th, 2022 in the Beijing National Stadium, the competition is expected to start on February 2nd, 2022 with preliminary games in ice hockey and curling. The closing ceremony will be held on February 20th, 2022. 
Team USA has recently already departed to Beijing for the competition with an accomplished group of athletes. In the 2018 Pyeongchang Winter Games, they won 23 medals, 9 of which were gold. Some of the Team USA athletes include Jamie Anderson in women's snowboarding, Nathan Chen in men's figure skating, Hilary Knight in women's hockey, and John Shuster in men's curling. There will be 222 athletes competing for Team USA. 
However, with COVID-19 cases rising, there have been concerns. As of Monday, January 24th, there were three positive COVID-19 cases, one upon arrival at the airport and two in the Olympic Village. Therefore, Beijing has taken several measures to protect participants from infection, including sealing the games in a "closed-loop system," requiring COVID-19 testing, not allowing international spectators into the country, a vaccination requirement, and general social distancing efforts. A number of Olympic athletes have tested positive during the qualification period as well, although they have had time to recover before the games begin. As long as safety precautions are taken, however, COVID-19 is not expected to cause the games to be canceled or postponed.