Animal Protection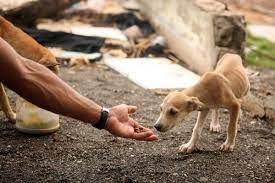 Animal protection is becoming more and more important in today's world. Animal protection laws have been put into place to protect animals across the country. For example, these laws prohibit the sale of products from egg-laying hens in cages, pigs in crates, and calves in crates. There are many different ways to help your animal community, such as urging your legislators to support the Farm System Reform Act. Since factory farming impacts wild animals by contaminating ecosystems, reforming the farming system would help animals all over the world.
Another thing we can do is to support telling PetSmart to stop the sale of reptiles and amphibians. PetSmart actually contributes to the cruel trade that exploits wild animals. Lizards, snakes, and other wild animals should not be allowed to be sold as pets. Sometimes, communities around the world sell wild animals. Step up and advocate for the banning of the sale of wild animals. Another thing we could do is eat less meat. However, some people have meat ingrained in their diets so there are some things that can't be changed. Given what we know about how factory farming hurts wildlife, an important step to protecting wild animals is eating less meat. 
Animal protection is important because it will help safeguard the future for all species. There are many animal organizations and charities that strive to protect animals in today's world. These include Best Friends Animal Society, ASPCA, Animal Welfare Institute, and Wildlife Welfare Inc. The Best Friends Animal Society is an American nonprofit organization that does outreach nationwide with shelters, rescue groups, and members to promote pet adoption. 
The ASPCA, the American Society for the Prevention of Cruelty to Animals is a non-profit organization dedicated to preventing cruelty to animals. The organization's mission is to provide effective means for the prevention of cruelty to animals throughout the United States. 
Some charities for animal protection here in NC are:
The Grey Muzzle Organization – Raleigh, NC

AnimalKind, INC – Raleigh, NC

The North Carolina Aquarium Society – Raleigh, NC
Support them if you can!