Five of the Green Level women's golf players qualified for Monday's 4A central regional competition, including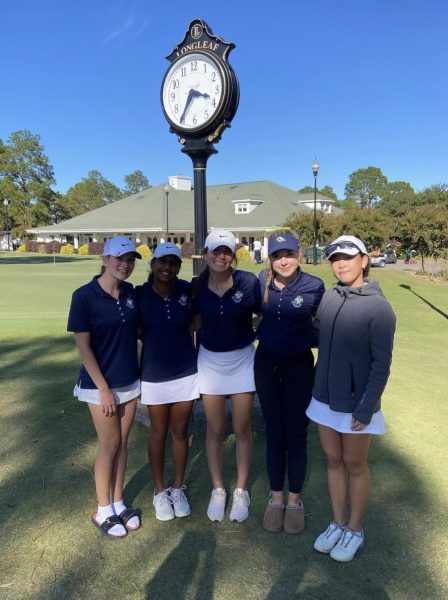 Grace Norman-Decker, Nikitha Kale, Lauren Eggers, Graycen Horne, and Eliana Kim. The team had an incredible regular season leading up to Monday's regional, winning a SWAC championship and countless individual accomplishments.
Lauren Eggers was optimistic for Monday's competition. After talking to her, she informs us that her goal for regionals was to "just play well individually as well as as a team. We just need to play well at regionals so that we can make it to states all together again." She says the best moment from the regular season is when the team won the conference by 11 strokes. 
Four of the five regional qualifiers qualified for the state competition next Monday and Tuesday, the 30th and 31st of October at Pinehurst No. 6. To qualify for states, Nikitha Kale shot 86, Lauren Eggers shot 82, Graycen Horne shot 84, and Eliana Kim shot 80. 
Good luck to the golfers at states on Monday and Tuesday!