Top 10 Fantasy YA Books!
C. Andrews, Assistant Arts Section Editor
November 29, 2020
The following books are all well-known among teens and can be found all over Booktok, which is explained in another article I wrote here.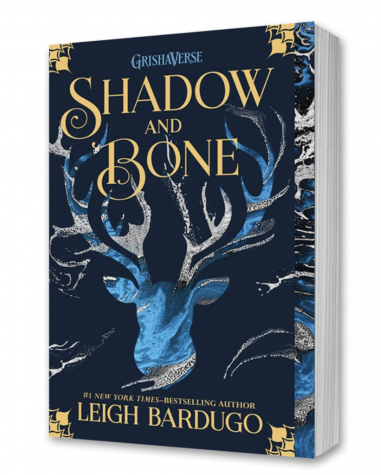 This book follows Alina Starkov, an orphan, as she discovers her unique power, and she is thrust into a magical world of magic. She is recruited by the Grisha, which is a top magical military and falls under the magic of the Ravka's leader (The Darkling). She is running out of time, and must harness her newfound magical abilities to rescue her endangered friend, Mal, as well as everyone else in this mysterious surrounding.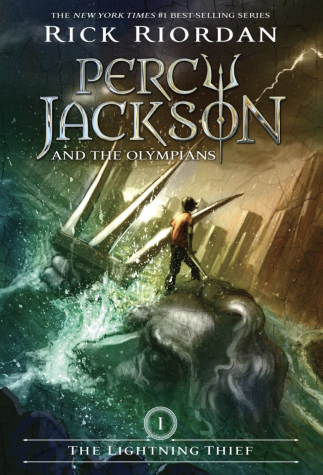 Percy Jackson is an extremely well-known story about a boy who discovers his true identity, a common storyline within many fantasy books. The main topic of the series surrounds the idea of Camp Half-Blood, a camp for the offspring of greek gods. Percy finds himself suddenly the center of this magical universe he had no idea even existed, and discovers he is the son of Poseidon. Percy then sets out on a quest seeking Zeus's master bolt, which is rumored to be with Hades in the Underworld. This novel is packed with excitement and adventure, always keeping you on your toes!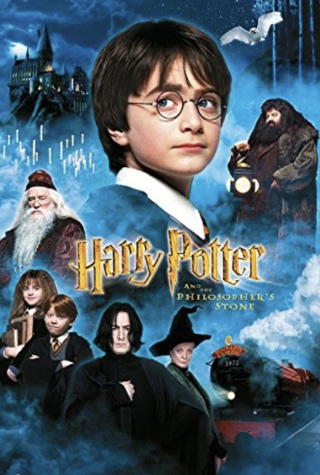 Harry Potter learns on his eleventh birthday that he is the orphaned son of two powerful wizards and possesses unique magical powers of his own. He is taken from his life as an unwanted child to become a student at Hogwarts, an English boarding school for wizards. There, he meets several friends who become his closest allies and help him discover the truth about his parents' mysterious deaths.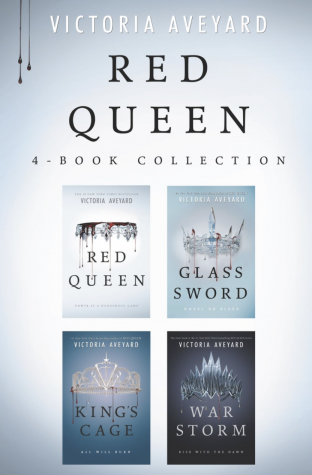 17-year-old Mare Barrow discovered that she, a peasant and pickpocket of the red-blooded class, finds that she has magical powers. These powers could change the course of the future not only for herself, but for her entire country. Being a "Red" means she is part of a class that carries out the dirty-work of the world, which is ruled over by a class of magic and ability known as the Silvers. Mare finds herself surrounded by Silvers, all of which she's hated her whole life. One misstep could mean her death in this exciting story as Mare enters a dangerous game, determining the future for everyone.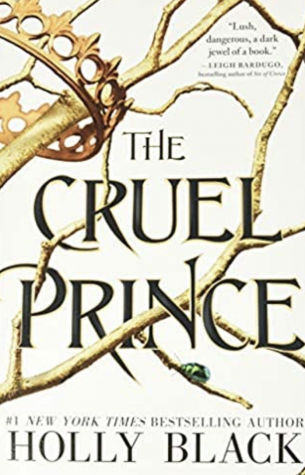 This book follows Jude, a human girl living among faeries who wants to fit in, but her stubbornness and determination cause her to stand out among the royal family, where she aspires to become a knight. Jude has a twin sister Taryn and an older sister named Vivienne, who is a Faerie. Vivienne and Jude are both very rebellious and try their hardest to get what they want, no matter the circumstances, while Taryn is more of a people-pleaser. The book has a very dramatic beginning, as Jude's parents are killed, and the three girls are taken from the mortal world to the Faerie world. Jude aims to prove herself as more than just human, as a powerful warrior set to be chosen as a knight in a faerie court. However, Jude's hopes and aims do not go to plan, and soon she finds herself hired as a spy for one of the princes in line for the throne of Elfhame.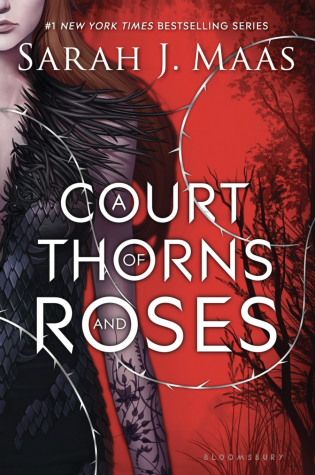 A  19-year old human girl named Feyre is struggling to survive in her home's cold, harsh lands, but when she kills a wolf, her life is changed forever. Feyre discovers that she has killed no ordinary wolf, but a Faerie, and she now has to put her family behind to pay the price. She joins the Fae lands by living with Tamlin, her captor, but over time she begins to notice the darkness that dwells around them all. It's up to Feyre to destroy this evil… or else Tamlin and his world will face a suffering fate for all eternity. The book becomes so much more, filled with adventure and life. It becomes incredibly compelling, not only about love but survival as well.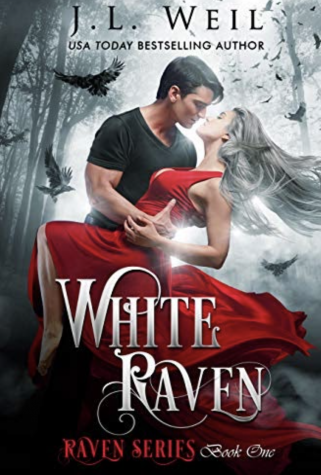 It only took one thing to change Piper's life – a phone call. Suddenly, as Piper and her little brother are already hitting rock bottom, their father sends them to a mysterious island to live with their grandmother. As if being shipped off to Raven Hollow to live with their grandmother they'd never met wasn't enough, weird supernatural things begin happening around Piper. Someone wants her dead, and the closer she gets to the truth, the more she realizes about her life is a lie. Piper not only faces challenges with her life, but also with the boy who's heart and soul seems to be synchronized with her own. This book is highly recommended to those who like the supernatural romances of the Mortal Instruments series as well as Twilight.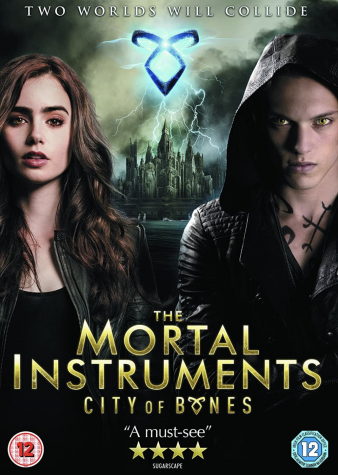 When 15-year-old Clary Fray goes to a club in NYC, she witnesses a strange murder – one committed by three teenagers covered in tattoos with a bunch of unusual weapons. As if this wasn't already bizarre enough, she realizes that nobody else can see what she just witnessed right in front of her. Clary begins to realize that so much of her life has been hidden from her as her mother is kidnapped shortly after this, and Clary is forced into a magical world of darkness and demons. This action-packed first novel to an amazing series is just the beginning to Clary discovering the extent of her powers and abilities.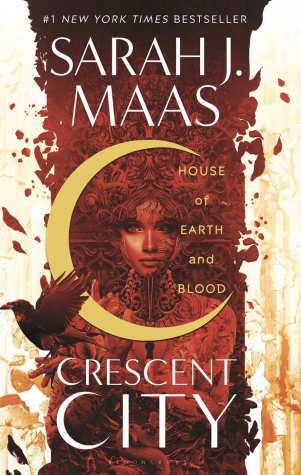 In a universe where humans struggle with survival and hierarchies of the magical creatures they live among, the book follows half-human, half-Sidhe Bryce Quinlan as she seeks to avenge the death of her best friend as well as her other friends, who were brutally murdered. Bryce ends up teaming with Hunt Athalar, a Fallen angel, now enslaved to the Archangels he once attempted to overthrow. With a demon wreaking havoc in the city, he's offered an irresistible deal: help Bryce find the murderer, and his freedom will be within reach. Bryce and Hunt dig deep into Crescent City, they discover a dark power that threatens everything and everyone they care about.

After serving out a year of hard labor in the salt mines of Endovier for her crimes, 18-year-old assassin Celaena Sardothien is dragged before the Crown Prince, Dorian Havillard. He offers her the freedom she seeks on one condition: she must act as his champion in a competition to find a new royal assassin. She will compete against men — thieves and assassins and warriors from across the empire, each sponsored by a member of the king's council. If she beats her opponents in a series of eliminations, she'll serve the kingdom for three years and then be granted her freedom to do whatever she so pleases. Celaena finds herself training sessions with the captain of the guard, Chaol Westfall, who pushes her to an exhilarating point. As she grows bored with court life, things grow to become more interesting when the prince starts to show interest in her… but it's the gruff Captain Westfall who seems to understand her best. When one of the other contestants turns up dead… curiosity begins to hover over young Celaena. The first death is quickly followed by another. Can Celaena figure out who the killer is before she becomes a victim herself? As the young assassin investigates, her search leads her to discover a greater destiny than she could possibly have imagined.