How Green Level AP Teachers and Students Feel About The Shorter Semester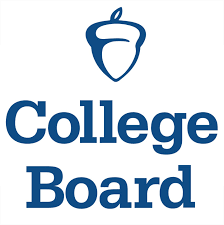 With the start of the semester starting on this past Monday 1/30, everyone is ready to get into their new classes and start fresh. Considering we are currently in spring classes, students and teachers have realized that there are less days within the new semester. This especially affects any student taking an AP class this semester, considering it is nine school days less than the 2022 spring semester, and shorter than this previous fall semester. With this in mind, I went around Green Level asking students and staff how they feel about the rushed schedule for the new semester.
For the first interview, I interviewed senior Will O'Shea, who is taking AP statistics. The question I asked was, "How does being in an AP class with a shorter semester affect you as a student?" He responded by saying, "I would definitely say it is more difficult with the AP test being in may, and we are also supposed to get through 6 units before spring break then 2 more following that, and with all of the work and test given."
The next interview I conducted was with first year green level chorus teacher, Ms. Faust, and this is what she had to say, "I do feel rushed this semester because we started later and the arts program has a lot of big events that are very important much earlier in the semester compared to the fall semesters. Time is very precious, so yeah I feel rushed."  When prompted as to how she is dealing with the shorter amount of days, she responded with, "I am trying to be more deliberate on how I plan each class and staying on top of what we are doing and the pace I run the class is a little faster."
 With all the information that I have just received, it seems that a common thought from both teachers and students is that this semester will feel rushed, making it different and more challenging than first semester.