MC Kistler
A. Guo, Editor-in-Chief
March 13, 2021
Described as sweet, supportive, and hardworking by peers, MC Kistler is a 15 year old sophomore here at Green Level.
She enjoys playing field hockey and is on the Green Level swim team, saying, "Swim has been different this year, but we are lucky to have had a season at all." She says the Covid-19 restrictions actually helped give each swimmer more space, with the need to social distance and worked in their favor. Abby Lu, a Green Level swim team mate says Kistler is a great teammate, "[MC] helps out where she can and encourages others."
Kistler moved to North Carolina from Maryland towards the beginning of quarantine and says she still misses her home state, but has been able to make friends from the swim team. She says she's also been able to pick up some hobbies like baking and reading.
In the classroom, Kistler says virtual learning has been interesting, but she prefers in-person. Despite those feelings Lu says Kistler is a remarkable student, "She cares about her classmates and does her best in everything she attempts."
About the Writer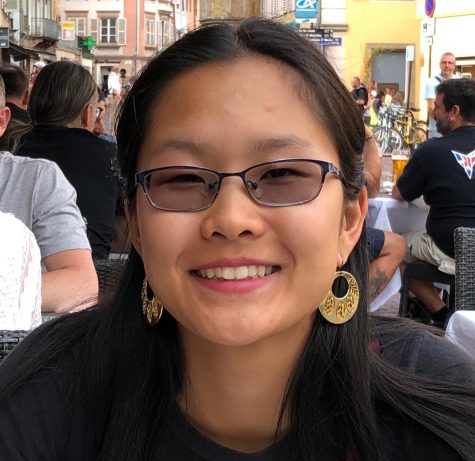 A. Guo, Editor-in-Chief
Aida is a junior who enjoys volleyball, singing, teaching and art. In her free time, she enjoys listening to indie and Korean music, writing letters to...