The Voice of Baby Shark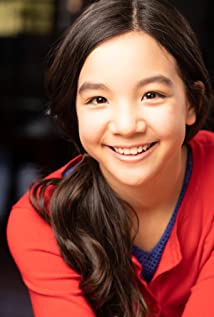 A universally loved song, everybody knows it, everybody has had it stuck in their head at least once, Baby Shark. Baby Shark is loved by kids 2-6. It was made by a company called Pinkfong. Pinkfong creates kid's educational entertainment. Although Baby Sharks can get repetitive after a couple plays, it is super educational for children.
Baby Shark actually has a huge connection to Green Level: Sophomore Sarah Bock is the newest voice actor for the Baby Shark. I spoke with Sarah and she has been in acting for a while. She started when she was in 6th grade. Once she got a role she started to get to know all the different types of people in the acting industry, and that's when she met a voice actor and wanted to try. Coincidentally, the girl that was playing Baby Shark before her had recently turned 18 and her voice had changed too much to continue, so Sarah tried out and got the role! I asked if she has ever got annoyed by her own creations, and she said "Yeah sometimes, especially the handwashing video that Pinkfong did, I heard it everywhere and it started to get annoying".
Sarah is in chorus at Green Level and loves doing plays and musicals. A couple of things she has acted or sang in are Annie, Matilda, and A Snow White Christmas. She also just likes the more simple plays that Green Level hosts. Her favorite thing she has acted in was Matilda. Sarah has an older sister who also did voice acting, but doesn't do it anymore and is in college. Her sister went to Green Hope, and one of the teachers at Green Level used to teach her! Sarah says that she was never trying to hide her fame, but she also wasn't trying to be in the spotlight and get a bunch of attention from it. During the first week of school, she said she never used it during icebreakers, "I don't go out of my way to tell people, but if they find out I'm not going to lie about it".  
We have a lot of talent at Green Level, you just have to dig a little deeper to find it. So if you sit next to someone, you should ask them about what they do in their free time, because who knows, they could be a famous voice actor.