Student Life Hacks!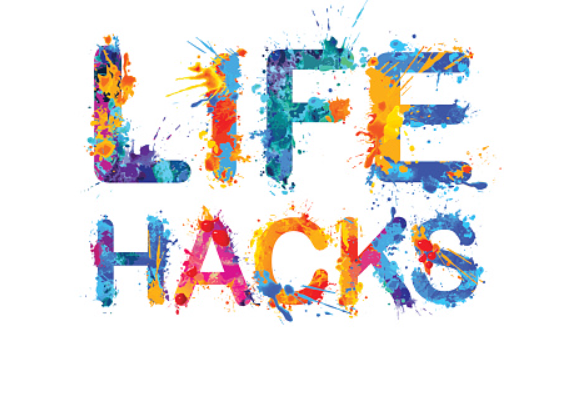 Isn't it fantastic to feel like you're getting things done swiftly and efficiently? One of the most important characteristics of successful school life is organization. Children must not only complete all of their assignments and homework on time, but they must also do well in assessments, participate in extracurricular activities, and maintain healthy relationships with their peers and families.
So, here's a terrific guide to help kids become more organized!
The key to living an organized life is to spend no more time and effort than is necessary to finish a task, but to do everyday tasks in a simple yet effective manner that will allow you to make the most of your day and increase your productivity! These next 8 life hacks are here to make your life easier!
Use

'scholar.google.com

' for essays or research instead of google.com. You'll find more reliable and relevant resources there other than general blogs from people.

After writing your essay, copy-paste it onto

Google translate

and listen to it. Listening makes it easier to find mistakes. This is one of the best Life Hacks For School Students.

Keepmeout is a great website and app that helps you beat distractions! If you're working on the desktop, this website will keep you out of sites such as facebook.com, youtube.com, etc. And on the phone, this app will lock your phone for any number of minutes specified!

Every second counts when you're getting ready for school. Make a playlist of upbeat songs that take exactly the same amount of time as you do to get ready and leave the house for school! Pretty soon, your morning schedule will work according to specific songs and you will know when you're running a little late! Getting ready for school just got more enjoyable, don't you think?

Keep your budget-Starting from the very basic and essential student life hack, and that is money. If one learns how to manage the money till the very end of the month, they will never go out. And if you are more into the digital tool then make use of this

budget calculator

. There are so many other apps too that can help you with your finances. Other than this, make a list of your daily or monthly finances, let go of the stuff that costs a lot and is of no use. Save the money that goes on junk food; it will keep your bank account filled and healthy fit.

 Set more alarms-Heavy procrastinator? Then set more alarms, rather than making excuses on starting a new task and leaving it for later. Start setting alarms for each job. For example, if you have to complete two home works within half an hour, then divide the time and set alarms accordingly. This trick will stop you from checking your phone again and again for the time and help you beat distractions. Also, you will adopt the habit of doing tasks within time. It is not the homework hack only, and you can break down each work time into intervals and set the alarm like cleaning, cooking, sleeping, gym, or Netflix time.

Work smartly-
In this modern era, be a hard worker who works smartly. Step out of your traditional learning methods and follow the student life hacks that I am going to share with you while studying at home or school, like;
Keep a water bottle and a mini chocolate bar with you. In case you feel dehydrated or need to boost the concentration level.

Make neat notes during the lecture or while studying to avoid difficulty in revising or recalling the content.

Write essential points or information in the form of tables.

Before taking a break between learning, make a quick to-do list and write the essential points covered after the break.

Some of you must have a bad habit of checking your phones after a minute or so. To beat this distraction while studying, make use of the

Keep Me Out

website or app. It will lock apps like Snapchat, Instagram, youtube, or Facebook for the number of minutes you want.

Got a 2000+ word assignment for the coming week? Start writing 400 to 500 words daily instead of writing all in one day. It will make the task much more manageable.
8. YOU-Lastly, taking care of your needs is the most significant life hack among all the student life hacks that a student should know and prioritize first. If you don't know the answer, ask someone or Google it. If you want to speak up, reach out to your institute counseling service. Don't waste your good health in your younger days; don't lose your perspective of life. Because most of the stuff will not matter in the coming 10 or 20 years, learn all the simple student life hacks and other D.I.Y things and get better at everyday life.