Gator of the Week: Samantha Triana, the Gator Who Cheers and Cheers …
S. Vargas, Asst Student Life Editor, Staff Writer, Tech Support Team
October 14, 2019
Say hello to this week's Gator of the week, Samantha Triana! She was born in California and has two siblings she loves: an older sister at Panther creek, and a younger brother here at Green Level. Samantha loves to hang out with friends and travel, and she is also one of the team captains for the Green Level Cheerleader team. Friends and teachers report that she is kind and good to be around.  Cheer Co-Captain Caroline Woods had this to say about Samantha: "She is a good leader and she is always positive," adding that Samantha always gives the most she can give. Samantha is a person who doesn't like to back down and tries to do what is best for everyone. She is a true Gator of the Week!
About the Contributor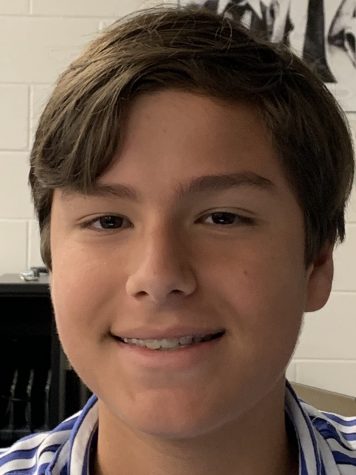 S. Vargas, Asst. Student Life Section Editor
Sebastian Vargas is a loving, caring, and eccentric 15-year-old who tries to think about others in all his actions. He loves to play instruments and is...