What Green Level Needs to Know About the PreACT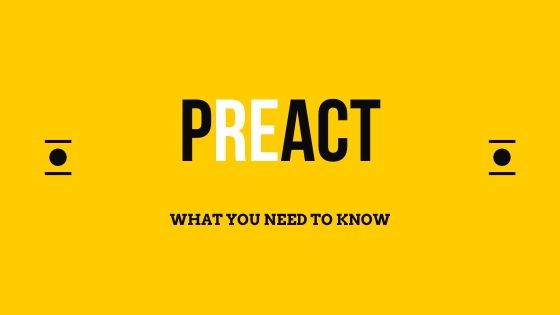 A. Guo, Asst. Editor-in-Chief, Tech Support Team
November 5, 2019
The PreACT is coming up on Wednesday, November 6th and here is everything you need to know.
First off, ALL 10th graders will be taking the PreACT. If you do not attend or arrive late on testing day, you will be required to take the exam on the make-up date. According to Ms. Little, Green Level's Intervention and Testing Coordinator says this is because "Wake County pays for the administration of the PACT to all tenth graders because they pay for the ACT for all 11th graders." The testing time will take place between 7:25-10:45. For a more detailed breakdown of the schedule (and more information), look here. 
Make sure to also bring two number 2 pencils with an approved calculator as Green Level High School will not be able to supply every student with these materials. For more information about what calculators you can and cannot bring, check this link.
The PreACT is worth taking as it will give you experience on what an ACT test (which you will take in 11th grade) is like, as it replicates the test in a shorter amount of time. Additionally, the PreACT will help you predict what your test score would be if you had taken the ACT on the 1-36 scoring scale.
So how do students feel about the upcoming PreACT? "I'm nervous, but I have other school work to worry about," Claire Cai, Green Level Sophomore, says. She says that due to her homework, she does not have much time left for studying for the PreACT: "I'm just going to eat watermelon and granola and hope for the best."
Cai also brought up an interesting question, "Does the PreACT count for anything?" Ms. Little says, "The PSAT can be for scholarships and awards, but the PreACT is really just a practice." 
When asked if students should study for the exam, Ms. Little said, "This is a debatable answer but, no you should not study for the practice exam. It is a good chance to see if there are things you want to practice on before the real ACT."
"It's normal to feel nervous, but know that this is a practice exam," Ms. Little says. With that, The Gator's Eye wishes you good luck on the PreACT!