6 Reasons Why You Need to Start a Blog
Ever try journaling but struggle to commit to writing in a book every day on how things are going? One of the main reasons to start a blog is that you'd be taking part in a diary/journal. This allows you to embrace the potential for growth within yourself and is an excellent form of self-reflection. 
If you're ever looking for a way to improve your skills, blogging is a unique way to express and expand many talents, including writing. On a blog, you can post your literary works or school assignments, practice other skills, develop your abilities with technology, take advice to improve your extracurriculars, and do plenty of other things that expand on the excitement in your life. This is where the blogging community comes in. Whether your blog reaches a total of five people or five-hundred people, the blogging community is always looking for more from you and sharing their opinions and advice on your page. So if you want to connect with like-minded people, blogging is for you!
Blogging allows you to develop an online presence and reach billions of people, promoting yourself or your business or giving something of value to those people without expecting anything in return. This is why people in blogging communities are often so great – because you're the one choosing to provide your expertise in specific areas without payment. Speaking of payment… if you reach the said 'billions of people on the internet and people begin to love your content, it is possible to gain financially. For example, your blog can become something where people pay to subscribe, or people can buy things from you using information from the blog. 
Aside from these, there's another simple reason you should start up a blog… confidence. Whether you've always been decently confident or if you struggle to take comfort in being seen in public, blogging can help you to realize the positive impact you can have on other people's lives. In addition, as your community grows, your confidence in yourself will likely increase.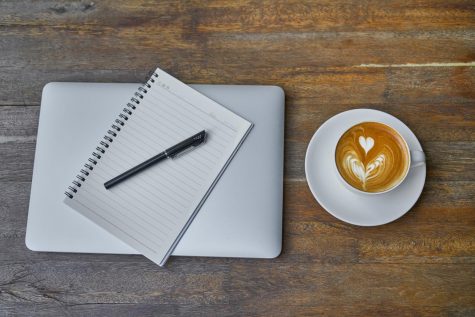 There are so many more reasons why starting a blog can help you grow as a person. I even started one using Wix, one of the top website building platforms right now. There are so many different platforms to choose from and start a blog for free, but I chose this one because there are so many ways to customize the blog, and it doesn't require lots of technological or coding skills. After starting this blog, I discovered how fun it was to write and publish works on a website, even if I'd barely find the site gaining views. My immediate family loves reading my content, along with the friends I shared the site with, and I still stand committed to staying active on my blog for the foreseeable future. If you'd like to learn more from a visual standpoint, feel free to take a look at my blog, although it has a lot of room for improvement in the time to come: WordsWithCharlize