Wake County Cup Finalists
This past Saturday, Sept. 17th, our Green Level Men's Soccer team competed for the Wake County Cup Title. They faced off against the Apex Cougars at our Home field. 
The Gators knew beforehand that it was going to be a challenging game, with the Cougars being ranked no.1 in the Southwest Wake 4A Conference and having a record of 10-0-1.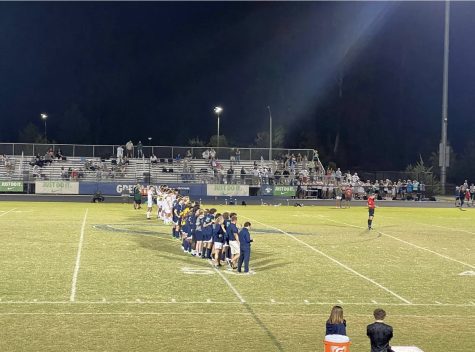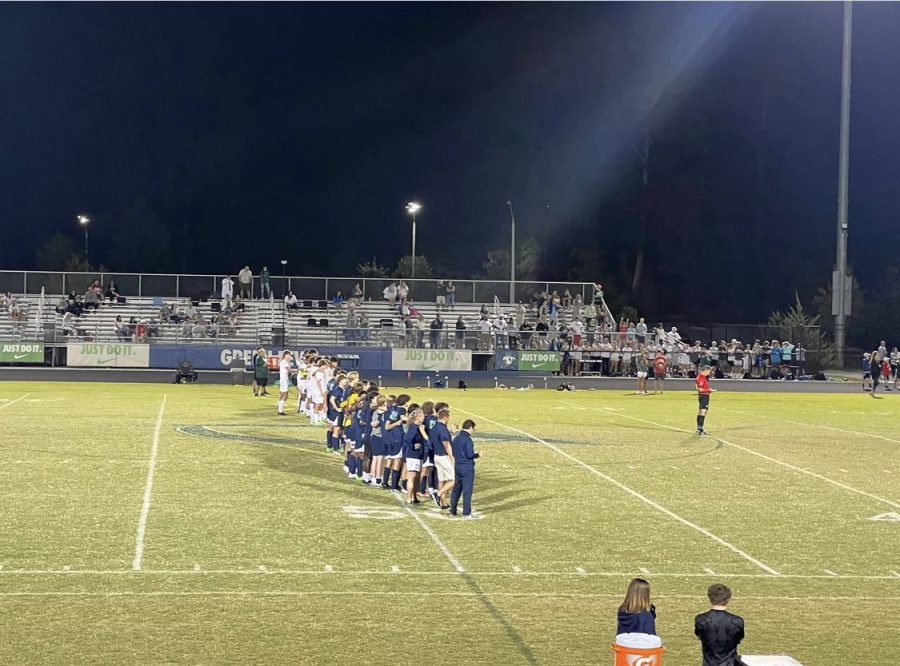 The Gators were also coming off of a full week of games. Starting on Monday, Sept. 12th, they defeated the Cary Imps, 3-2. Securing the Crosstown Cup Win. Then on Wednesday, Sept. 14th, the Gators traveled to Middle Creek for their third conference game of the season. They suffered a tough loss, 0-1, against the Mustangs.
Player of the Match, Jr. Maxwell Shell, talked to us about how they planned to go off of the prior games and prepare for the game on Saturday against the Cougars, to hopefully secure the win.
"If we play our best game we have a good chance of winning. It's a big game, because that would give us two cups in one week, which is a big motivating factor for our team and putting us closer to our goal…winning all four championships that we have the opportunity to play in."
The JV team played Cardinal Gibbons on Saturday prior to the Varsity game and secured a 4-0 win! Increasing their overall win streak to 9-0.
The Varsity team played for a long and tough 110 mins. After two primarily defensive forty minute halves, neither team was able to secure a goal. This resulted in two ten minute overtime halves. When there was still no change in the scoreboard, they went into golden goal, two five minute halves. With the growing intensity, it was time for a PK shootout… the final way to determine the champions.
The Cougars kicked first and missed the goal frame. Next, Thomas McPherson stepped up for the team and scored an un-savable penalty in the bottom right, putting the Gators up 1-0. The Cougars froze once again and were not able to score their second shot. However, with Senior Gabe Willis up next, he was able to put the Gators up 2-0. The next few goals were made by the Cougars, eventually evening out the score 3-3. Senior Josiah Pasteris, scored the Gators fourth goal, but Apex was able to sneak ahead in their final few shots.
The Gator versus Cougar matchup will continue tonight at the swamp. With their takeaways from the game on Saturday we wish them the best of luck as they use it to face Apex once again!