It's September, and as soon as the first leaf has turned orange, fall and Halloween have already begun. Autumn Equinox doesn't happen until the 23rd, but the new season is upon us, at least, in the eyes of those trying to sell you something. Halloween costume, decoration, and candy sales have always been staggering, but this consumerism has taken on a new facade. The target demographic? Mostly teenagers, the very ones walking the halls here at Green Level.
The Marketing of a "Vibe"
The fact of the matter is that a large part of why autumn is so appealing is because of the "vibe" or "aesthetic" that is painted around it. Everyone romanticizes this picture-perfect image of a chilly, overcast day with an abundance of orange and red foliage, the need for cozy knit sweaters, warm UGGs, and warm hot chocolate. The same day you'd want to go home, sit on the couch in front of the fireplace, and read a good book with a fall or Halloween movie playing in the background. Then, maybe you'd feel the desire to go to your nearest picturesque pumpkin patch and pick up some to carve, along with the materials necessary to do so. You'll want to stop at the store and pick up some fall and Halloween decorations for your home to immerse yourself in the theme, and maybe grab a treat; a caramel apple, Halloween candy, or whatever new pumpkin spice concoction capitalism has dreamed up this year. 
To fall enthusiasts, and even just to those who are growing tired of the searing summer heat, this kind of day sounds like a dream. The activities and items available don't even end there; the possibilities of what to indulge in during this season are endless, but what do all of these activities require? Money; buying something to achieve this idealized picture of autumn in the American mind. The gag is, that's just what businesses want.
Online Autumania
A big player in this seasonal overconsumption game is social media. Platforms such as TikTok, Instagram, and Pinterest are the biggest culprits of getting consumers to feel like they need to overspend and overconsume to have a nice fall. These websites are mostly populated by teenagers and young adults, so it's no wonder users fall victim to the marketing tactics disguised as getting into the mood of the season.
If you're a TikTok user, you've probably seen the orange-cast videos with a crackly, vintage-sounding version of The Monster Mash playing in the background as those little Pillsbury sugar cookies with pumpkins on them are popped into the oven (pictured below, but you know the ones). Gilmore Girls is probably playing on their television embellished with a maximalist-level of Halloween decorations. Maybe they'll throw in a view of the autumn leaves in their backyard, panning to a steaming mug full of what watchers can assume is something pumpkin-flavored. Again, a common theme with everything featured in these videos is that they subtly enforce that fall time is about comforting commodities enhancing your enjoyment of the season. While most of these little comfort items aren't too expensive on their own, the costs add up. This romanticization is pushing that consumers have to buy their way to having a memorable autumn, with many of these purchases only being used during that quarter of the year.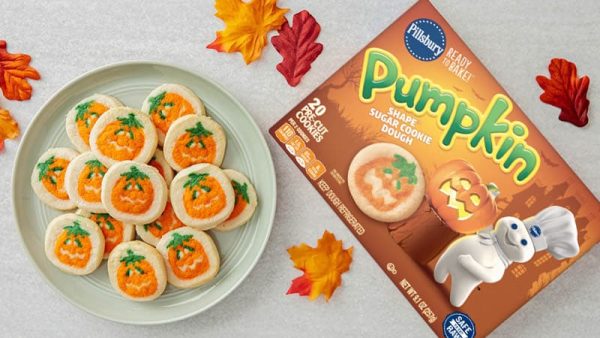 Candle Consumption
Another common product that entices fall fanatics is the seasonal candle. Bath and Body Works is one of the biggest (if not the biggest) sellers of these year-round, but especially during the fall time. They come out with a new line of products for each holiday and season every year, each more expansive than the last. The company's fourth-quarter net sales for 2022 were $2.889 billion (running from October 2022 to January 2023). 
Of course, those billions in sales weren't just due to candles, but also every other scented product they sell, such as perfumes, hand sanitizers, lotions, etc. Though, candle sales are a massive portion of this, as the image of a pumpkin candle being lit on a chilly fall day is ingrained in the American psyche. The TikToks, Instagram posts, and Pinterest pins during this season have no shortage of such.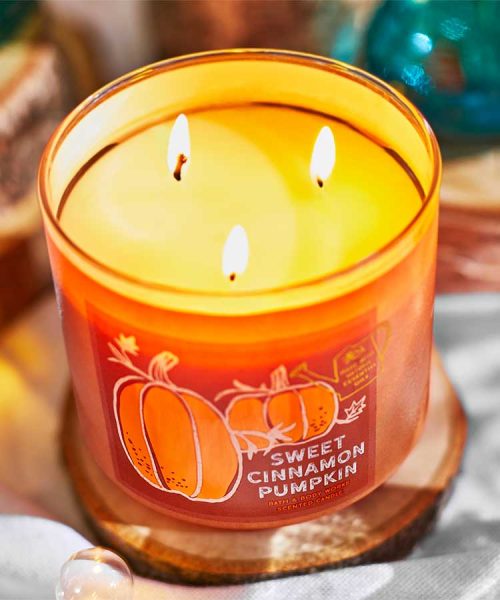 The problem with this niche genre of consumption is the proportion of the amount of candles these consumers purchase to the amount of use they actually get out of them. Most of the time, they're used only during fall due to the scents and designs corresponding to that time of year. Even at that rate, these candles are rarely burned to the bottom, due to how large big sellers like Bath and Body Works make them and the 'deals' these sellers provide that encourage the purchase of multiple at a time. Bath and Body Works 3-Wick Candles are $24 to $27 dollars when full-price, which is an unreasonable amount to spend on a product you won't even use all year, especially considering the commonality of consumers purchasing more than one. There is a point to be made entailing that you could put the fall candles away when the season changes and break them back out every year, but this isn't the trend most people follow. With the arrival of each new fall season, most consumers opt to buy a brand-new one(s).
The Starbuckspocalypse
It's inevitable that one could address fall-time consumerism without touching on the force of nature that is Starbucks. Each year, the chain coffee shop launches its fall menu, adding some new drinks and returning with previously loved ones from years past. It's an understatement to say that consumers go into a bit of a craze over this annual occurrence that's turned into somewhat of an American holiday. In spite of the overspending that consumers commit at the chain, one has to admire their fall-season marketing.
It's no profound revelation that most agree on Starbucks' drinks being overpriced all year, so when the fall flavors hit, these prices become a new beast. People justify the ever-hefty prices because "it's the start of fall" or they're "just getting into the spirit" but it's often taken too far. One's usual drink becomes larger (therefore pricier), with customers adding in every ingredient with the prefix of "pumpkin", marking up the price of a single drink even more. 
The infamous and controversial Pumpkin Spice Latte is the most common fall Starbucks drink, either served hot or iced. Prices vary depending on how you order it, but a standard hot Pumpkin Spiced Latte is $5.25 for a Tall (12 fluid ounces), $5.75 for a Grande (16 fluid ounces), and $6.25 for a Venti (20 fluid ounces). The prices are even higher for the iced version, without including any additives.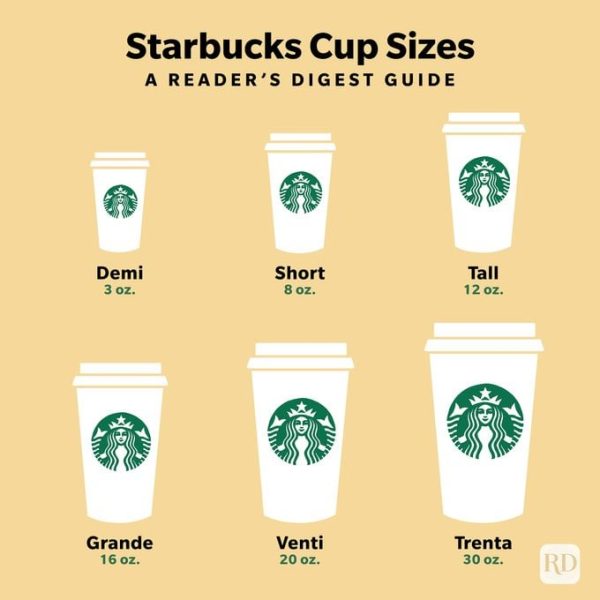 An article by ABC 7 New York points out that in the year ending July 29, 2023, United States sales of pumpkin-flavored products were $802.5 million (data sourced from Nielsen). That number is "up 42% from the same period in 2019. There are pumpkin spice Oreos, protein drinks, craft beers, cereals and even Spam." It's no doubt that a large percentage of this is Starbucks' contribution.
In this particular vein, fall consumerism's target demographic is largely teenagers. The Starbucks drinks are given fun-sounding names that are on-theme to make caffeinated beverages that are already abundant among young people even more popular. Starbucks' fall menu also includes a couple of seasonal bakery items that many young customers find attractive to accompany their seasonal drink, raking in even more money for the chain.
Considering our own school, one of the most popular places that upperclassmen go to for lunch when going off campus is Starbucks. Both nearby locations are packed to the brim with Green Level students each day when the clock strikes 10:47. One doesn't exactly think "lunch" when hearing Starbucks, but it's up there in the top three or four destinations nonetheless. The drinks are so popular, especially during the fall time, that students trade a full meal for a drink sometimes accompanied by a pastry or muffin. Green Level senior and Starbucks enthusiast Chris Cui estimates that he spends about $25 on going off campus to Starbucks per week, which during the fall time, would amount to about $375.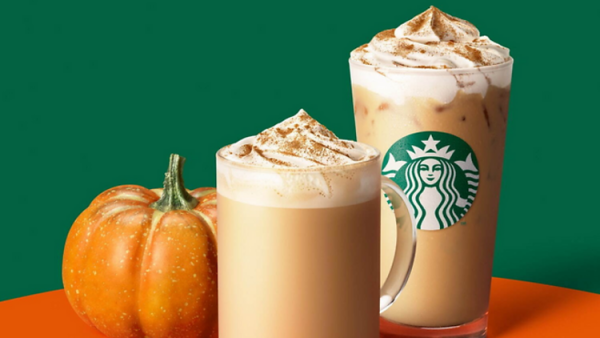 Let People Enjoy Things!
There are countless other genres of fall consumerism that follow similar trends, but the principle is the same; consumers are spending too much money on fall-related items. The argument of whether these investments are worth it or not is subjective, but it's fair to say that if something brings you joy for the upcoming season, it's okay to spend some money on it if it'll enhance your experience. The extreme of this, which is all too common, is where it becomes more of a problem than a simple pleasure. It's a good rule of thumb to mindfully limit the amount of items you buy each autumn. Quality over quantity is an essential ideal in making these decisions, as is asking yourself if you're spending just to spend, or if you actually think you'll get good use and/or enjoyment out of the item you're buying. You don't have to overspend your way to a good fall, but if you do find yourself in a position to spend some money, prioritize experiences over items. Haunted houses, trips to scenic places with fall leaves, and other similar activities are far more worth your dollars, as the memories will last you a lifetime. Check out some of these articles on The Gator's Eye if you're looking for some of these options: