Art Around The World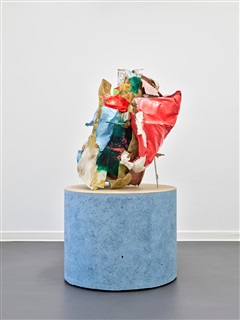 K. Zinger, Arts Section Editor
November 8, 2019
The Gators Eye is launching a new feature about world art. This will include paintings, sculptures, festivals, and more! 
This week will we feature a few great art galleries within this small floating rock. A gallery is a place you can go to view art–an unlike museums, art in galleries is typically available for purchase. Let's get started.
First up is Galerie Neher in Essen, Germany. The vibrant paintings featured here will leaving your jaw dropped, as will their festival, called "HERBST 2019". 
Smith-Davidson Gallery has locations in Amsterdam and Miami.  The gallery features modern and contemporary art in a number of mediums and by a number of talented artists.
Finally, we come to Konrad Fischer Galerie, which has locations in Dusseldorf and Berlin, Germany. The gallery features modern pieces and shows the beauty of taking ordinary objects and turning them into something beautiful.
Peter Buggenhunt is one of the artists behind the masterpieces featured at Konrad Fischer. He works within land art, concept art, and much more.