Album Drop: Detroit 2 – A Track By Track Review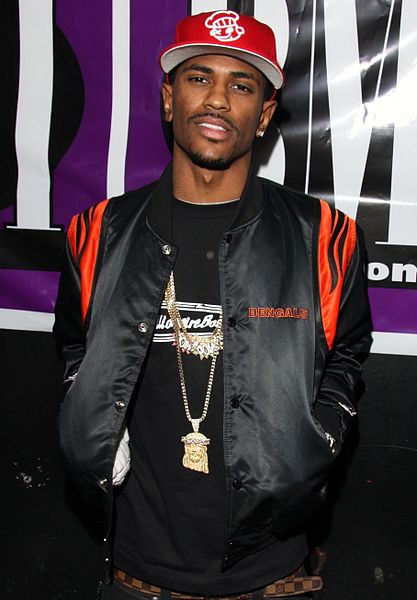 Detroit 2 is the sixth studio album from Detroit rapper Big Sean. It is a full 21 track record that runs just over an hour and ten minutes. Detroit 2 includes many features from big names in music including Jhene Aiko, Post Malone, Nipsey Hussle, and many more as well as productions from Hit-Boy and Mike WiLL Made-It. Big Sean (Real name Sean Michael Leonard Anderson) was born March 25, 1988 in Santa Monica, California. When he was just 3 months old he moved to Detroit, Michigan where he was heavily influenced by the culture that shaped him to be the rapper he is today. After releasing a series of mix tapes and getting signed to Kanye West's GOOD Music in 2007 and Def Jam in 2008 he released his debut studio album, Finally Famous. This launched Big Sean into fame and his records have only improved since. This review will go song by song to comprehend the message, construction, and overall sound. This album will be reviewed on a 1-10 scale. Keep in mind all of the following statements are my opinions on this project.
Track 1: Why Would I Stop? Honestly, this song kind of disappointed me. Considering he had been gone for three years, I expected a more grand entrance than a typical party track. This song consists of a general theme of feeling confident while mixing in points of how difficult the life of fame is. Instrumentally speaking, it was rather typical snare drums and claps while mixing in synth chords that sound similar to Travis Scott's SICKO MODE. Overall it is a good song but not a great intro. For an album this long, I expected a bigger bang such as the into Wyclef Jean from Young Thug's JEFFERY or INTRO from DaBaby's KIRK.
Track 2: Lucky Me This is what I was expecting from Big Sean. The song started off with relaxed jazz and a casual flow from Big Sean, drawing points about how he may be rich and famous but how he has faced many hardships . He also talks about the adversity he faced when he was 19 and diagnosed with a heart condition. In the song he recalls that holistic medicine actually cured him rather than modern medicine saying, "That's how I know Western medicine weak." At about two minutes into this track he dramatically changes the flow into a much more drill style. His rapid-fire bars over a choir singing, mixed in with drums make an incredible experience for his listeners. This half of the song focuses more on how he overcame the previously mentioned hardships.
Track 3: Deep Reverence (feat: Nipsey Hussle) This Hit-Boy produced song was the cover single for his album. It serves as a minor tribute to Nipsey Hussle as well as showing how his untimely and unfortunate death actually brought Big Sean and Kendrick Lamar closer together as they mourned him. Big Sean criticized modern school systems, social hierarchies, cancel culture, and social media addiction all in this one song. He speculates with lines, "In high school I learned chemistry, biology. But not how to cope with anxiety" and "Most of the girls I know addicted to social media. All this time they put in, they could've wrote encyclopedias" This song was the perfect cover single for his album and a great tribute to Nipsey.
Track 4: Wolves (feat: Post Malone) I can easily see this song becoming his biggest hit from this album. It begins with melodic hums from Travis Scott and actual sound bites of wolves barking, then large bass lines and drums are introduced as well as high piano plinks. This song focused on how Big Sean had lost his innocence at a very young age and how it shaped him. Another high note from this song was Post Malone's perfectly on key croons and cold bars.
Track 5: Body Language (feat: Ty Dolla $ign and Jhene Aiko) Every song can't be a banger. Don't get me wrong, it is a good song with the perfect features of great singers/rappers. This song is a one dimensional song about Big Sean's love life with a smoother and more relaxed vibe than his previous songs. I would almost consider it an interlude, but nevertheless this song just shows Big Sean's versatility.
Interlude 1: Story By Dave Chappelle This interlude featured a story from comedian Dave Chappelle about how he met rapper Danny Brown and why he loves Detroit comedy crowds. Dave recalls this kind man that had met that had given him a pep talk. He later found out he was Big Sean's father. I don't particularly feel like this interlude was needed after the previous, relaxed track, Body Language. Perhaps putting it after Wolves would've been better. However, it was a very enjoyable anecdote.
Track 6: Harder Than My Demons The other lead single of the album Detroit 2 is Harder Than My Demons and it is my personal favorite. This song produced by Mike WiLL Made-It can only be classified as a banger. It features soundbites of a creaking door/bed mixed with background vocals from a choir and typical rap beat drums, another masterpiece from Mike. It is a triumphant track about how Big Sean has been battling mental health issues and that he has overcome these problems and feels great. It vaguely reminds me of Kid Cudi's Up Up & Away and how it is so upbeat about overcoming your demons. Overall it is a great song.
Track 7: Everything That's Missing (feat: Dwele) This song is a stark contrast to the previous one, showing the complete opposite side of Big Sean. This song features a slow, sad cadence while Big Sean reflects on if he's made the right decisions and if his Grandpa would be proud. Even though it is sad, it has a small feeling of reassurance from Big Sean, telling us that he believes in the listeners and that there is no gain without pain.
Track 8: ZTFO This song focuses on how Big Sean wants to preserve his vibe and can't be around people who aren't willing to grind for what they want. It gives a darker feel than most of his songs with ominous piano keys and adlibs from Travis Scott, however it is a good song in general. Definitely not a highlight but a good song nonetheless.
Track 9: Guard Your Heart (feat: Anderson Paak, Early Mac, Wale) This song discusses the modern problems with inequality. It has a calmer essence with some soulful jazz influence. It's features are also perfect because each person is a rapper who can also sing. Overall, great song.
Track 10: Respect it (with Hit Boy feat. Young Thug) For a song with Young Thug, I expected much more. I feel like it lacks substance and follows the typical formula of rapping about your lifestyle and money. If it had any saving grace, it was the Young Thug feature because he delivered a flawless verse and adlibs. Another criticism of this song was the beat. It was far too basic for a producer with songs like SICKO MODE and m.A.A.d city under his belt.
Track 11: Lituania (feat: Travis Scott) What this song lacks in actual substance, it makes up for with pure production and star power. This song definitely gives off a bit of a sound cloud feeling because of the one-dimensionality but that does not draw away from a perfect hook from Travis and expertly executed verses from Sean.
Track 12: Full Circle (feat: Key Wane, and Diddy) While this track had a sad beat, it has rather defiant lyrics. It had the overarching theme of how Big Sean has come full circle from the little kid idolizing musicians to becoming the rapper kids idolize. He specifically cites when Kanye dropped his first album when Sean was in 10th grade, and Sean later releasing an album the same week as him. It shows how Big Sean has progressed not only as an artist, but as a person.
Track 13: Time In (By: Twenty 88) Twenty 88 is a duo consisting of Big Sean and Jhene Aiko. This song is about the relationship between the two artists. It shows Big Sean being introspective of his own problems over a slower and more groovy beat. Personally, I don't think this was a great example of Jhene's abilities. However, it was an enjoyable track for those patient enough to listen to it.
Interlude 2: Story By Erykah Badu Once again, Big Sean puts an interlude after a calm track. I am starting to think this was a creative choice of his. I still disagree with that choice. This story from sing Erykah Badu was rather unsettling as she whispered her affection for the city of Detroit into a microphone. I did not like this very much but it contributed to the overall lens of loving Detroit. 
Track 14: FEED This trippy song features Big Sean's voice coming at you through many different angles. It features large bass lines, recordings played in reverse, and strong drums. Zen and inner peace is an overarching theme in this album and this record is no exception. It feels ominous and almost villainous featuring a soundbite of a laser heard throughout this album and odd replays of his voice. I would say this specific track is about Big Sean questioning his purpose.
Track 15: The Baddest Yet another banger. This horn ridden song most certainly draws inspiration from JA$IAH with the aggressive horns and flow. This specific track is about Big Sean proving to everyone that he truly is the best rapper in the game at the moment. This song gives another villainous vibe but there is no ominous factor and more of a god complex. The horns remind me of Kanye's tracks from 2013.
Track 16: Don Life (feat: Lil Wayne) The beat alone makes this song incredible. The orchestra of violins and cellos mixed in with bass lines makes a buttery smooth beat that is perfect for fast flows. This particular track is about how Lil Wayne and Big Sean both feel that they've earned their way to the high life and that it's time for them to enjoy their time on top. Not to mention that Lil Wayne consistently delivers the most clever bars time and time again. Another Banger.
Track 17: Friday Night Cypher (feat: 42 Dugg, Boldy James, Cash Kidd, Drego, Eminem, Kash Doll, Payroll Giovanni, Royce da 5'9″, Sada Baby & Tee Grizzley) Yes you read that right. This ten minute long track produced by Hit Boy features a host of Detroit artists rapping over a myriad of beats. Although it is long and sounds like what you typically hear in cyphers and freestyles it is a fun experience. In my opinion the best cyphers were Kash Doll, Eminem, and Tee Grizzly. This was a great addition to the album.
Interlude 3: Story By Stevie Wonder This was my favorite interlude by far. It shared a personal story from Stevie that you can only hear for yourself. I also enjoyed the placement of this interlude after a very big and exhausting track rather than after a calm track that requires no cooldown.
Track 18: Still I Rise (feat. Dom Kennedy) The perfect outro to his album. The beat reminds me of a sunny day in Louisiana. This song is triumphant without all of the aggression, it is simply a happy song. It shows Big Sean appreciating his life and his upcoming while displaying his wisdom. 
Overall, this is by far his best work. It had consistent themes and great features. However, the arrangement of his album could've been better in my opinion. I am a sucker for song transitions where one song melts into another which this album featured none of. I also was not a fan of the placement of interludes. I'd give this album a 7/10. But what do you guys think? Either way you can let me know at [email protected].